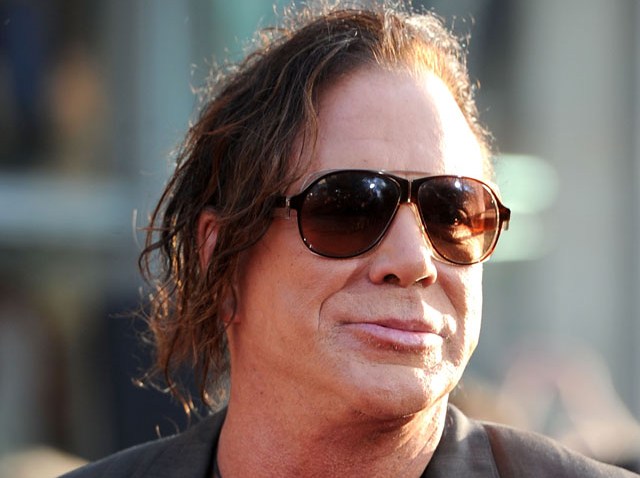 Miami-based Burger King has found a new way to make customers feel queasy: Mickey Rourke Burgers.
As part of their movie promotion deal with "Iron Man 2," the fast food joint will be offering new Whiplash Whoppers inspired by Rourke's villain character in the hit film sequel.
The $3.79 sandwich will feature a host of hot condiments, including pepper jack cheese, crispy red peppers and spicy mayo, according to moviefill.com.
But hurry up, Rourke fans. The burgers will only be around for four weeks.
The 57-year-old Rourke, whose party lifestyle and punishing boxing career weren't kind to his appearance, probably isn't the likeliest burger pitchman.
On the other hand, we're talking about the same fast food chain that's poised to offer customers a beer with its value meals, so it's not that much of a stretch.
Rourke, who incidentally spends a lot of his time here in Miami and even graduated from Miami Beach Senior High, made his movie comeback with 2008's "The Wrestler."
"Iron Man 2" comes out May 7.