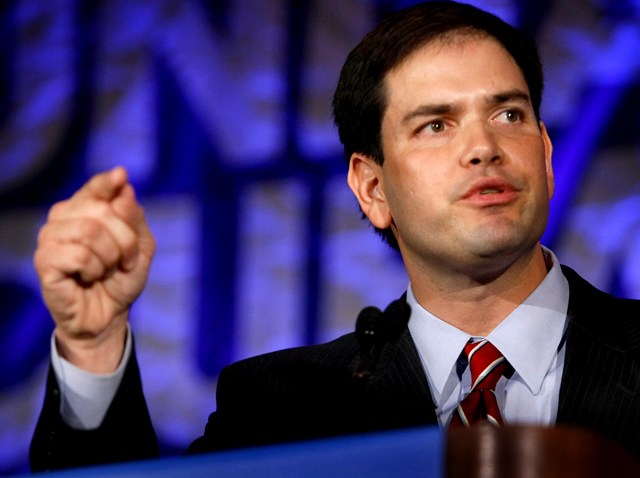 Gov. Charlie Crist may have finally found a chink in the armor of the Miami Senate freight train that is Marco Rubio.
And he only had to look in Rubio's wallet.
Rubio, Florida's former House speaker, apparently charged thousands of dollars in personal expenses on his Republican Party American Express card, according to the Miami Herald.
The charges ranged from a Chik-fil-A bill of $7.09 to $4,100 in dinner tabs during a couple of legislative sessions.
Rubio claims all the charges are legit and were for official Republican Party business. How else could you explain the $133.75 charge for a haircut? The House speaker has to look good, right?
"I was as diligent as possible to ensure the party did not pay for items that were unrelated to party business,'' Rubio said in a written statement. "There was no formal process provided by the Party regarding personal charges.''
During his tenure in Tallahassee from 2005 through 2008, Rubio charged almost $14,000 in personal expenses to the AMEX card. IN total, he charged over $100,000 to the game. Clearly, he took heed to the old American Express slogan, "never leave home without it."
Crist will likely use the credit card charges as a way to show Rubio isn't the most frugal and conservative candidate to replace the retired Mel Martinez in the U.S. Senate. It's not quite a bi-partisan man hug, but it clearly is a blow to Rubio's credibility.
Rubio has gone on the offensive and claims Crist leaked the info to the media in an act of "desperation." Understandable, considering most surveys have Rubio running away from Crist in the race to Washington.
But that doesn't mean Rubio won't have to answer questions about his stylin' and profilin' with a party credit card. There are some things you can't just charge to the game.