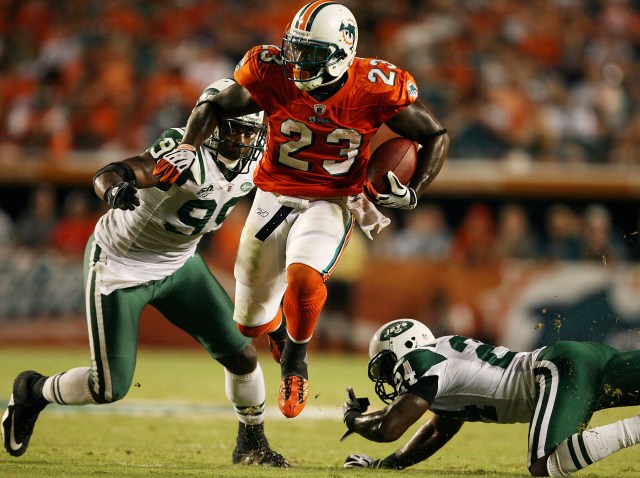 The news isn't getting any better for Dolphins running back Ronnie Brown.
A police report shows Brown had a blood alcohol level that was nearly twice the legal limit when he was arrested on a DUI charge in suburban Atlanta over the weekend.
The report claims Brown failed a field sobriety test and had a blood alcohol level of .158 when given a breath test. The limit to legally drive in Georgia is 0.08.
The report also says a Marietta police officer pulled Brown over at 4:29 a.m. Saturday after seeing the 28-year-old driving fast and drifting into other lanes.
Brown did not immediately return a message seeking comment Thursday on his home phone. A man who answered the phone at Brown's mother's house said Brown and his mother were in Maryland.
His mother said Brown was attending his parents' 32nd wedding anniversary before his arrest later that night.
The Dolphins and the NFL have not commented on the issue yet, but the latest details should grab the attention of Commissioner Roger Goodell, who has been heavy handed in dealing with players and their conduct off the field.
Copyright AP - Associated Press