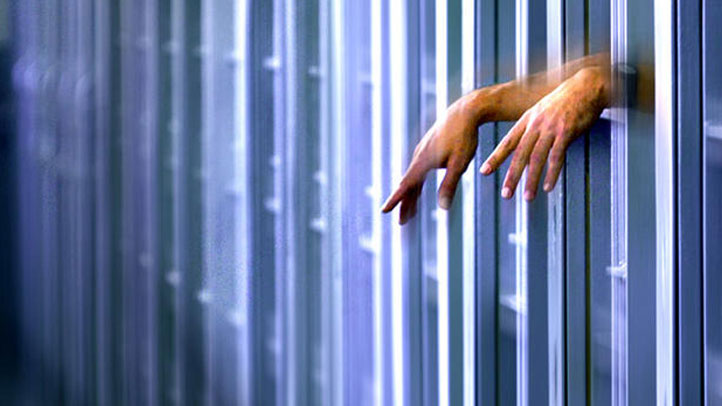 A North Port man accused of multiple charges, including grand theft auto, burglary and eluding police was denied bail during a hearing Monday.
Jason Daniel Wayo, 34, was captured after a two hour standoff with the SWAT-team in South Venice on Saturday, in which he barricaded himself in a house and was caught trying to sneak out of the back door.
"There were rifles in the house and that was a game changer", Sarasota County Sheriff Tom Knight told the Herald Tribune. "Our decision was to have it resolved by evening under a nice, slow, systematic response."
Circuit Judge Deno Economou denied bail for Wayo based on his eight counts of violation of probation.
Wayo faces charges of burglary, robbery with a firearm, hit-and-run, grand theft auto, aggravated battery, and fleeing from the police.
The crime spree began Saturday morning in Manatee County village of Cortez, and ended in South Venice, 40 miles south and nine hours later.
The deputies first received a call to investigate a burglary and stolen car in Harbor Landing Drive in Cortez. A white Cadillac was later recognized by Sarasota authorities as the vehicle police pursued earlier.
Throughout the day, Wayo had also stolen a BMW, Jaguar, a van, and had broken into homes along his way, authorities said.
During his flee, he hid in a closet and fell asleep counting money in a home at the Stoneybrook subdivisions of Venice, according to a police report. The resident of the house ran next door to tell a neighbor she heard snoring noises coming from the closet and gathered another neighbor who was a retired law enforcement officer.
Wayo, held at gunpoint and told not to move by the neighbor, grabbed the gun resulting in a struggle that left the neighbor shot in the left hand, Wayo shot in the hand and arm, and facial injuries to the other neighbor.
Wayo took the gun, ordered the resident to hand over the keys to her Kia and fled, but eventually crashed into the 500 block of Baffin Drive and took off on foot, the report said.
Authorities blocked off streets and warned residents in nearby neighborhoods of the threats.
A resident who heard the crash and went outside to find blood on the floor notified authorities which led them to find Wayo in a home on the 3600 block of Roslyn Road.
Wayo, who resided off Newpond Court in North Port, grew up in the area and has a criminal history of at least 14 felony convictions, Knight said.
Wayo was last released from state prison in August and had an active warrant for arrest on Saturday went he went on his crime spree for violating terms of his probation, authorities said.