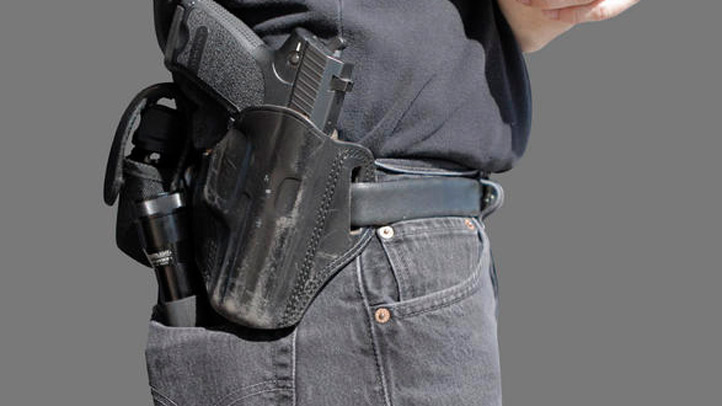 Gunshots echoed through the hallway as officers prowled through Northside Elementary School the morning of Aug. 3 as part of an active shooter training drill hosted by the Bay County Sheriff's Department.
"We've hired 20 new police officers and we want to make sure our officers, Sheriff's Department, and other law enforcement locally are all on the same channel," said Mike Jones, Chief of Police for Bay District Schools. "Our officers are going to be trained. They're going to be equipped, not only with just the weapons but with the knowledge of what to do when these crisis situations occur."
According to Jones, school security has changed considerably since a gunman open fired at Stoneman Douglas High School in Parkland, Florida, leaving 17 dead and 17 more injured in February of this year as schools ramp up security.
"It has changed dramatically," agreed Sergeant Doug Boortz of Bay District Schools. "Now we've been mandated by the legislature to have an officer in every public school that is available in Bay County."
All new hires have occured within the last four months to satisfy the new requirements, particularly within the district's elementary schools, which initially had only four officers covering about 20 different schools.
"That's why we brought the Sheriff's department on board with us, to train to get these guys ready for the upcoming school year," Boortz said.
As part of the training, instructors ran the officers through multiple reenactments of active shooter situations using Simunitions ammo, which recreates the feeling of firing without leaving the target with any more pain than the feeling of a bee sting. For each run of the reenactment, officers practiced checking each classroom, properly identifying the target, and neutralizing the situation as instructors acted as students and teachers.
"The majority of incidents like this are taken care of by the first person on scene, so if you don't have anybody here, then that's a time frame that that person on campus that's shooting is killing people," said Lieutenant James Vestal, Bay County Sheriff's Office. "As far as law enforcement, there's only two types of officers. There's trained or untrained. That's it. Which do you want in your school?"
According to Jones, the most important aspect of keeping schools safe is creating a culture of safety in which active participation is the standard throughout all facets of the district.
"We have to create that culture, that robust culture of safety. So not only do we have to have these law enforcement officers on campus and all this training and all the target hardening, but our own other employees, our teachers, our support personnel, our principals, our administrators, they have to buy into this as well. We have to create that robust culture of safety throughout the district," Jones said. "Everybody has to buy into it."
Copyright AP - Associated Press