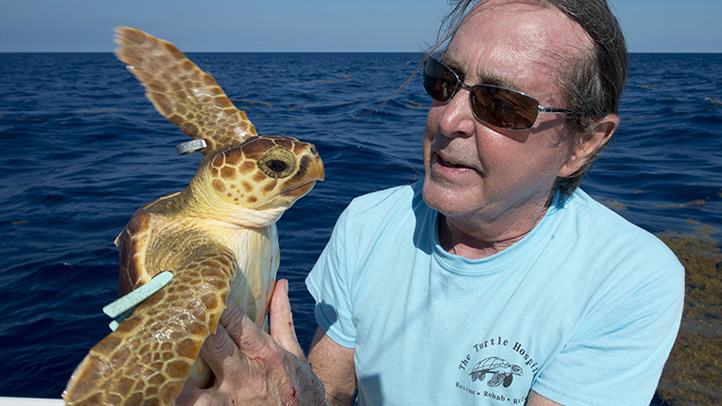 A juvenile sea turtle was returned to the ocean off the Florida Keys after being treated at Marathon's Turtle Hospital.

Charley the loggerhead turtle was treated for a stomach impaction after animal doctors discovered a small piece of plastic in its digestive system.

"It plugged up her bowel and she started to float," Turtle Hospital founder and director Richie Moretti said in a statement. "We gave her some antibiotics and gave her a little Metamucil and she's just much better."
Miami Man Captured and Killed Sea Turtle: FWC

He said turtles sometimes confuse plastic for jellyfish, which they normally eat.

Officials believe the almost six-pound, foot-long turtle traveled about 2,000 miles from Santa Marta, Colombia, where it was originally released in June 2012. A fisherman found it floating in a Sargasso weed patch on May 10th about 22 miles off the Middle Keys.

"We just gotta keep plastic out of our ocean," Moretti said.
More Local Stories: