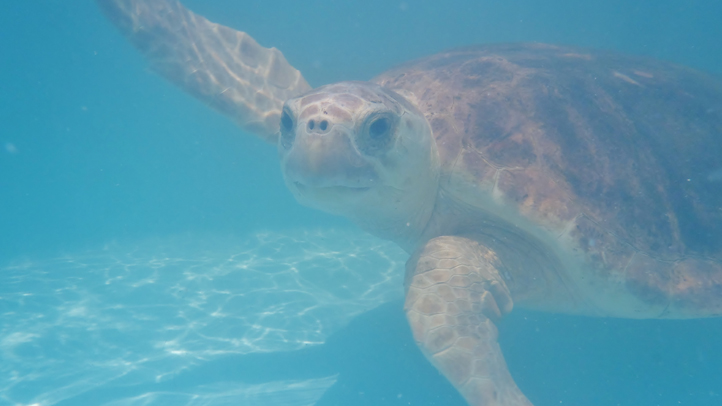 A sub-adult loggerhead sea turtle will return to her home this week.
Hilary the loggerhead turtle will be returned to the ocean Saturday after being treated for intestinal gas buildup at the Turtle Hospital in Marathon.
SeaWorld Releases 3 Rehabilitated Turtles
On April 10, Hilary was found floating on the surface of the boat basin at John Pennekamp Coral Reef State Park in Key Largo.
Her gas buildup, most likely caused by impaction, was treated with Beano, antibiotics and vitamins, and now she is ready to return to the ocean.
Charley the Sea Turtle Released Off Florida Keys
There will be a celebration to wish Hilary safe travels on Saturday at 10 a.m. on the beach behind Mile Marker 88 Restaurant on the Bayside in Islamorada.