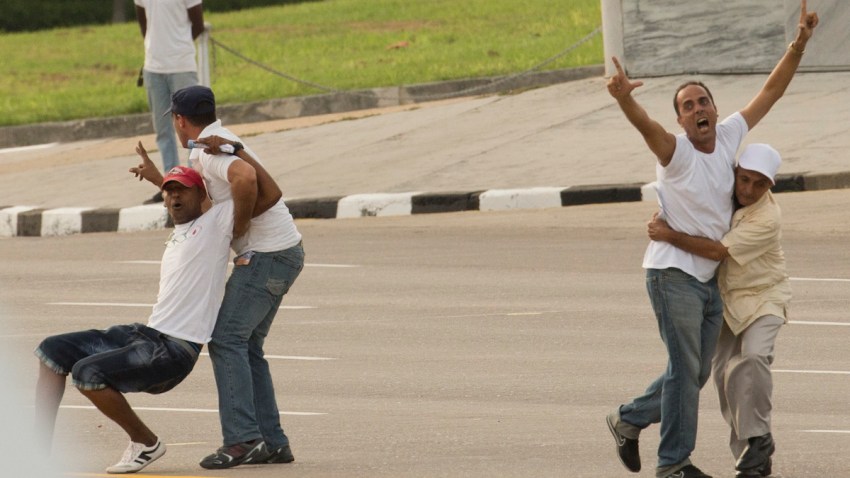 Cuban security personnel Sunday detained at least three people who appeared to be trying to distribute leaflets ahead of Pope Francis's Mass in Havana's Revolution Square.
The officials dragged them away and picked up the flyers that were left on one of the streets surrounding the plaza. It's not clear what the protest was about. The three were in white T-shirts and were yelling before they were tackled and dragged away.
Pope Francis is in Cuba at the start of a 10-day trip to the island nation and its onetime Cold War adversary, the United States. He arrives in Washington, D.C. on Tuesday.
Earlier Sunday, Francis circled the crowd gathered for the Mass, stopping his open-sided popemobile frequently to greet worshippers and kiss youngsters handed up to him.
Vatican and Cuban flags waved amid the throngs in Cuba's Revolution Square.
Cuban President Raul Castro was among those gathered for the Mass.
Copyright AP - Associated Press