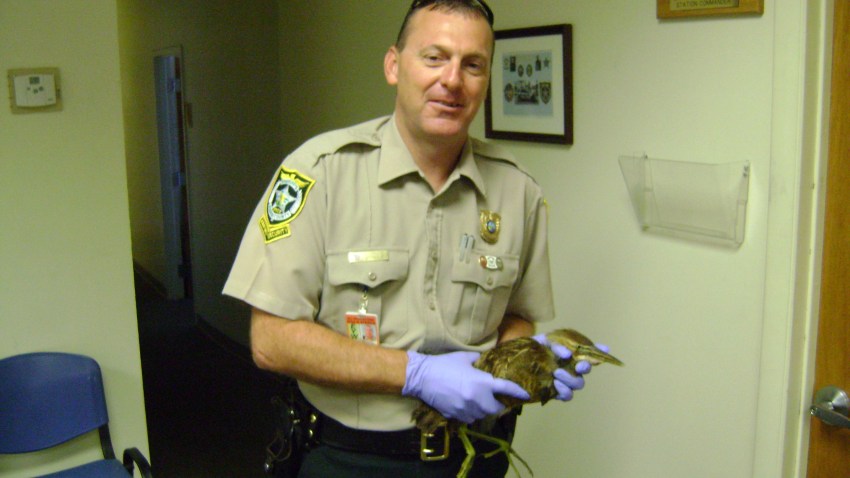 An airport security technician rescued a bird that was blown into Key West Airport Thursday.
William Stabenow saved the American Bittern after it was possibly blown into the building due to very strong winds.
The adult bird was turned over to the Key West Wildlife Center at Indigenous Park to be treated for swelling to its mouth and lower jaw.
"It could have happened by purely natural reasons, like being with other bitterns and herons with their very large pointed beaks," said Peggy Coontz, Animal Care Director at the wildlife center. "It also could have impacted something man-made, like a building or an airplane."
Coontz said the goal is to release the bird in three to four weeks if no other injuries are found.
More on NBC6.com: