What to Know
Two FBI agents were killed and three were wounded in a shooting in Sunrise Tuesday morning, officials said
FBI officials said the agents were executing a federal court-ordered search warrant related to a violent crimes against children case at a home when they were shot at
The suspect in the investigation was also dead, officials said
Two FBI agents were shot and killed and three others were injured while serving a search warrant early Tuesday morning in a Sunrise neighborhood, setting off a massive police response and lockdown.
FBI officials said the agents were executing a federal court-ordered search warrant related to a violent crimes against children case at an apartment complex when they were shot at.
Stay informed about local news and weather. Get the NBC 6 South Florida app for iOS or Android and pick your alerts.
Special Agent Daniel Alfin and Special Agent Laura Schwartzenberger were killed in the shooting, officials said.
"Every day, FBI special agents put themselves in harm's way to keep the American people safe. Special Agent Alfin and Special Agent Schwartzenberger exemplified heroism today in defense of their country," FBI Director Christopher Wray said in a statement. "The FBI will always honor their ultimate sacrifice and will be forever grateful for their bravery. We continue to stand by our FBI Family, and the families of these special agents, in the days to come, bringing every resource we can to get through this together."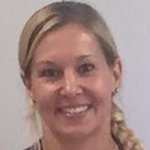 Two of the wounded agents were taken to a local hospital in stable condition. The third wounded agent didn't require hospitalization.
"This is a very dark day for the FBI," Special Agent in Charge for the FBI's Miami Office George Piro said at a Tuesday evening news conference. "They were valuable members of the FBI and will always be heroes."
There was also a large law enforcement presence at Broward Health Medical Center, where the injured agents were taken. At one point officers were seen saluting a body that was draped in an American flag and was placed in an ambulance outside the hospital.
Officials said the suspect involved in the investigation was also dead. One source told NBC 6 the suspect reportedly took his own life.
The name of the suspect hasn't been released.
"In accordance with FBI policy, the shooting incident is under investigation by the FBI's Inspection Division. The review process is thorough and objective and is conducted as expeditiously as possible under the circumstances," the FBI said in a statement.
Multiple sources told NBC 6 that the suspect had placed cameras outside the unit and the suspect was aware the agents were approaching. Sources said the gunfire started before the agents were in position to knock and seek cover.
Sunrise Fire Rescue officials confirmed the shooting took place near 10100 Reflections Boulevard West after 6 a.m.
Footage showed officers and agents with several law enforcement agencies at the scene, including multiple SWAT teams and vehicles, fire rescue vehicles and medical examiners.
Police remained at the scene Tuesday morning and had surrounding streets closed off as a result.
The area surrounding the scene is safe but residents were told to remain inside their homes, police said.
Piro said Schwartzenberger, 43, had been with the FBI since 2005, and leaves behind a husband and two children. Alfin, 36, had been with the FBI since 2009 and leaves behind a wife and a child.
"The FBI is a family. Our chosen profession is fraught with danger. The grim reality has taken two of our best from our family," Piro said.
As news of the agents' killing spread, officials from throughout the state and the country were offering their condolences.
President Joe Biden said he was briefed on the incident earlier Tuesday.
"I can only imagine how these families are feeling today," Biden said. "One of the things when you are in a combat zone in the military or you're an FBI agent or a police officer, every family, when they put that shield on and go out in the morning dreads the possibility of receiving that phone call. My heart aches for the families...It's a hell of a price to pay."
"These Agents were working to protect the most vulnerable in our society. FBIAA stands with the Agents' families and pledges our support to them during this difficult time," read a statement from the FBI Agents Association, comprised of more than 14,000 former and current agents. "FBI Special Agents risk their lives to protect our country, and the loss of these Agents is devastating to the entire FBI community and to our country."
Sen. Marco Rubio called the shooting a "cowardly act" and said he and his wife were praying for the agents' families.
"It serves as yet another reminder that the courageous members of our law enforcement community put their lives on the line every day to make our communities safer from the type of sick, depraved people who would exploit and prey on our children," Rubio said in a statement.
Stay tuned to NBC 6 on air and online for updates