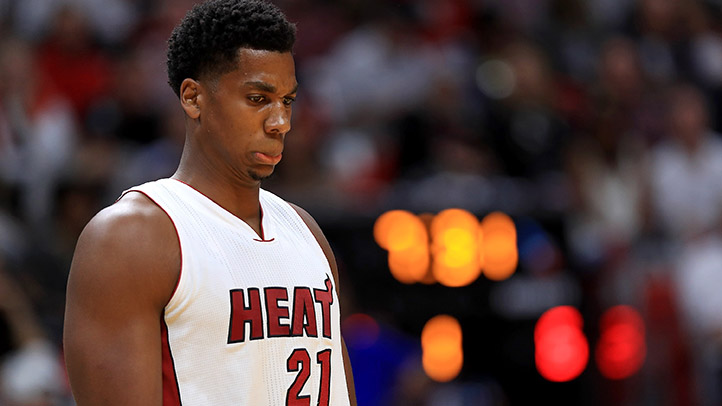 The Miami Heat were shorthanded in their 106-94 loss to the Oklahoma City Thunder on Tuesday.
Goran Dragic, Josh McRoberts and Dion Waiters were all out of action for Miami and the lack of depth was apparent. Miami trotted out yet another new starting lineup and had trouble finding a rhythm all game long.
The defeat was another one for Miami in the not-so-friendly confines of American Airlines Arena. The Heat are a dismal 5-12 at home this year with the loss and are 10-22 overall. This was Miami's fifth loss in the last six games and the second for the team in a row.
In addition to playing with a depleted roster, the Heat did not receive a solid start from Hassan Whiteside. The center has been one of Miami's most consistent contributors this season, but Whiteside struggled in Tuesday's loss. In his 28 minutes, Whiteside ended up with only 12 points and eight rebounds. Whiteside also did not record a block, which is a rarity.
Josh Richardson was the strongest of Miami's starters with 22 points, five rebounds and three assists. The guard took the most attempts for the Heat in the game with 14 and did his best to replace Dragic for an evening.
Off the bench, Tyler Johnson was solid with 15 points. Johnson has been highly productive in a reserve role for Miami this season, and has been given more court time than some starters.
Miami will begin a two-game road trip on Thursday in Charlotte against the Hornets.