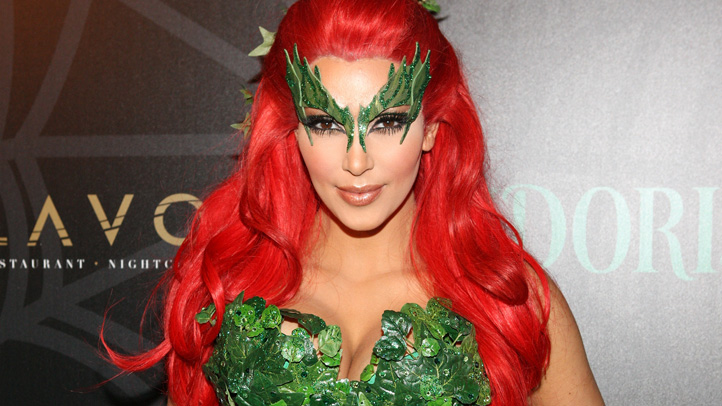 If you thought Halloween falling on Wednesday was going to leave all the fun to the kids, you were wrong. From Blackbird Ordinary to all over the beach, your favorite places are celebrating Hallow's Eve in a big way.

So to ensure you spend your time getting your costume ready and not picking out where to go, here are six soirees we think are not to miss.
Kim Kardashian's LIV Halloween Bash, Miami Beach
We warn you: this evening at LIV might cost you, but it's going to be worth it. The reality starlet herself is having a Halloween/Birthday bash all to go down at the Fontainebleau Miami Beach. Tickets are $60 ladies and $90 guys, but a cameo from Kanye West is almost guaranteed.

Boo Bash at RA Sushi, South Miami
Not looking to hit the town hard this evening? No worries because you can celebrate with RA Sushi's Boo Bash. Guests are encouraged to dress up for the costume contest to have the opportunity to take a bite out of some serious treats, including a $100 RA gift certificate. To keep the party going all night long, a special guest D.J. will spin a haunting mix of beats, while guests will enjoy a variety of "Boo Bites" and drinks.

Blackbird Ordinary, Miami
We might be a city known for it's mega clubs, but there are a couple of bars that too are putting our city on the map. Blackbird Ordinary, formerly Transit Lounge, is one of those places. Known for it's happy hour and signature drinks that in fact will make you happy, tonight they are adding something a little extra to the evening. SuenaloMusic.com is bringing along Haitian Hillbilly, an animal costume contest and best of all, no cover, all in the name of Halloween.

Lincoln Road, Miami Beach
For those of you who want to keep it classic. Lincoln Road on Miami Beach is much like Mardi Gras in New Orleans: a little crazy, but fun is inevitable. All the bars will be hopping, people will be out in droves and we don't suggest you go without costume.

Haunted Havana at Hyde Lounge, Miami Beach
Miami Beach celebrated a little early this weekend with fabulous parties like Soho House's Carnival and Supermarket Creative's Beam Me Up Party. There is a chance you might be thinking the fun is over. That is where you are wrong. South Beach's SLS hotspot, Hyde, is celebrating Hallow's Eve with Hyde Out in Haunted Havana fiesta. Be sure to bring your 1920's best for a Bacardi sponsored bar and sound by Lazerdisk Party Sex and The ChainSmokers.

South Beach Tiki Bar, Miami Beach
South Beach Tiki Bar is most definitely the best deal and the most unique party in town. For those not wanting to break the bank, Happy hour begins at 5 p.m. and doesn't end till midnight. Not to mention the fact that their party will somehow include everything from lots of Island jams, lots of NBA action and a meet and greet with South Beach Tow's Christie Ashenoff.