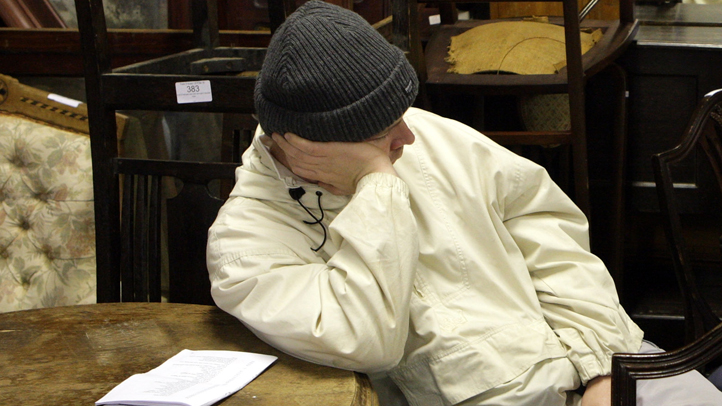 A sleepy Florida Keys burglar is behind bars after he was found taking a snooze in a woman's apartment early Wednesday morning.

According to the Monroe Sheriff's Office, the victim, who lives in an apartment on 7th Avenue in Stock Island, found the sleeping intruder shortly after arriving home around 7 a.m.

Police arrested 45-year-old Amado Cardenas for burglary and theft. The victim told police she found him sleeping on her living room floor and she tried to wake the sleeping burglar. When he wouldn't wake, she called police.

Police say Cardenas had helped himself to alcoholic beverages, gone through the victim's drawers and taken cash and medications from her. He had also attempted to take her flat screen television.

When questioned by police, Cardenas claimed he thought he was in his ex-girlfriend's house, who lives next to the victim.

It was unknown whether Cardenas had an attorney.