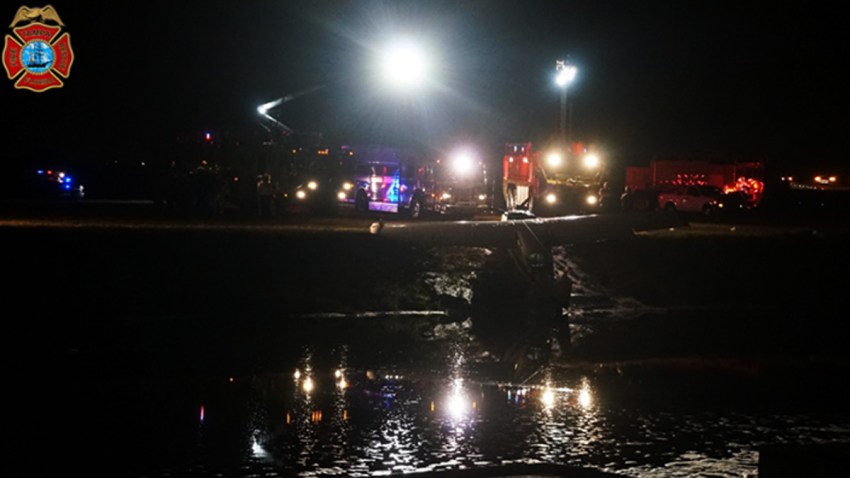 Police say a small plane crashed at the Tampa airport, seriously injuring the pilot.

Tampa police Lt. Richard O'Connor says the single-engine Cessna 210N was coming in for a landing when it crashed just inside the airport's fence around 11:48 p.m. Thursday.

O'Connor says police officers in a helicopter were on routine aerial patrol nearby when they heard the pilot's distress call and saw the plane stall and crash. O'Connor says the officers landed, extinguished a fire at the crash site and pulled the unconscious pilot from the cockpit.
"The pilot was unconscious. So the Tampa Police officers entered the aircraft, which was up on an embankment behind me. So it was difficult to get to," O'Connor said, according to WFLA. "They were able to release him from his harnesses and extract him from the airplane. They're nothing less than heroes."

O'Connor says the pilot was brought to a hospital with serious injuries, including facial fractures. But he says the injuries aren't believed to be life threatening.

O'Connor says the Federal Aviation Administration and the National Transportation Safety Board are investigating the crash.
Tampa International Airport Spokeswoman Christine Osborn says the aircraft belongs to Flight Express, Inc.
Copyright AP - Associated Press