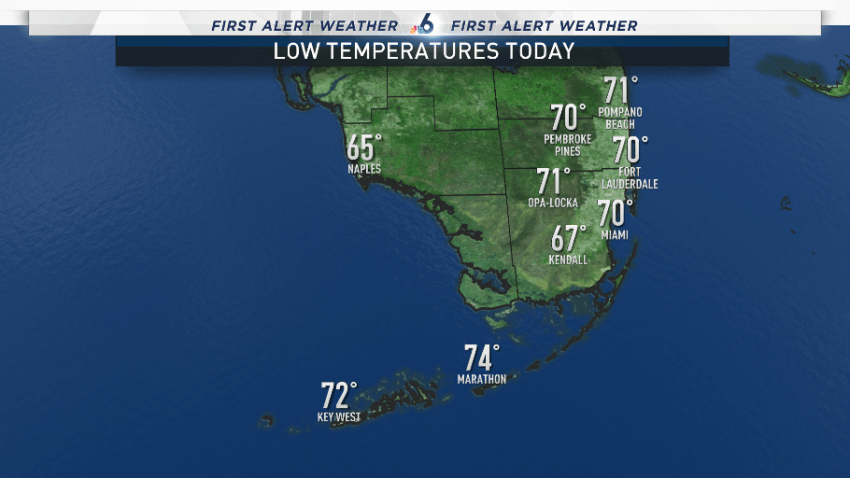 It's not exactly going to feel like winter, but residents across South Florida will feel a slight change in the temperatures this weekend.
Lows in the region reached around 70 degrees in most places Friday morning, with some areas dipping into the high 60's. Over the weekend, those morning lows are expected to only reach the low to mid 60's.
Afternoon highs are expected to reach 76 on Saturday and 78 on Sunday, both below the average temperature for this time of the year. You can expect breezy conditions with a chance of scattered showers through the weekend.
Monday, temperatures are expected to return to normal with highs in the low 80's and drier conditions through the week.