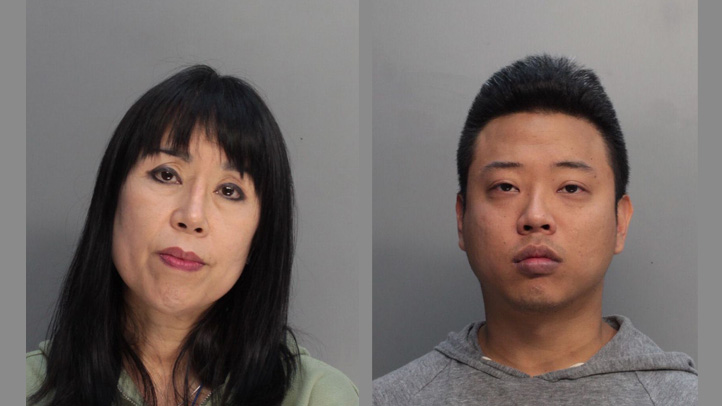 A store owner has been arrested for selling stolen gold jewelry, police said Wednesday.
Miami-Dade Police conducted an undercover investigation, called "Operation Golden Rule" at a Village Flea Market jewelry store at 7900 NW 27th Ave. in Miami after receiving reports that the business was purchasing stolen gold jewelry, officials said.
Detectives visited the store seven times, from January to September 2013, telling store owner Gloria Pang Youn Byun, 54, and Francisco Thomas Byun, 24, that they had illegally taken the gold jewelry they intended to sell, police said.
The two completed the transactions anyway without requesting fingerprints, identification or providing a receipt, according to officials.
They were both charged with seven counts of dealing in stolen property and taken into custody.
More Local Stories: