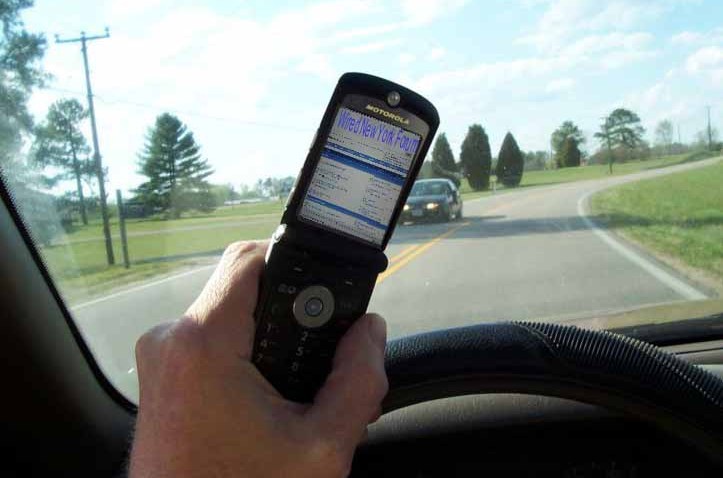 Turning over the car keys to a teenage driver can be a parent's biggest fear, and a new report suggests many teenagers don't see the dangers of driving while distracted.
NBC Miami talked with the secretary of the U.S. Transportation Department about how he's working to crack down on unsafe driving.
"I'm on a mission. I'm on a rampage. I'm trying to convince people that you can not drive safe with a cell phone in your ear or a texting device in your hand," said Transportation Secretary Ray LaHood.
He's not holding back over a growing problem putting drivers in danger.
Experts say many teens are just so excited to get their hands on a pair of keys, many become easily distracted and forget the rules of the road.
"When you get in the car, buckle up and put the texting device in the glove department," LaHood suggests.
A new State Farm report says teenage drivers don't see texting while driving to be as bad as drinking and driving. But officers see it everyday.
"It's not just cell phones. It's cell phones and eating in your car, putting on make up, talking to friends in the car, adjusting the radio also," says Sgt. Mark Wysocky with Florida Highway Patrol.
Simple acts only take a few seconds but can cause a world of harm in just as much time.
"There is no law for texting in the state of Florida as of this time," Wysocky said.
We asked LaHood if he expects a federal push to ban texting while driving.
"I do anticipate a federal law...we believe that good laws and good enforcement are really the two key answers in this," he said.
Monday afternoon, students at Barry University signed a contract to bury that bad habit. A step forward in the fight to save lives.
Tuesday, the U.S. Department of Transportation will hold a distracted driving summit in Washington, D.C. to help address the problem and discuss ways to make roads safer.