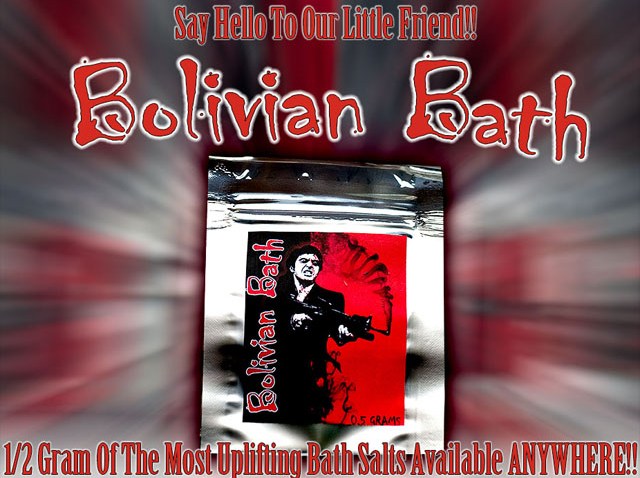 Bath salts are supposed to provide a relaxing remedy to a long day at work, but Florida's Attorney General says a certain brand being used as a drug is anything but relaxing.

On Wednesday, Attorney General Pam Bondi banned the synthetic designer drug MDVP, which is sold as a bath salt but has gained popular appeal among youngsters as a fake cocaine.

Bondi's order makes the sale or possession of the drug a third-degree felony punishable by up to five years behind bars.

"Due to the violent nature of the side effects involved in taking these drugs, the emergency rule will provide law enforcement with the tools necessary to take this dangerous substance off the shelves and protect the abusers from themselves as well as others," said Bondi in a statement. "These are dangerous drugs that should not be confused with any type of common bath product."

Officials say the salts, sold at mall, head shops and convenience stores, can be extremely dangerous when snorted, causing hallucinations, severe paranoia, aggression, seizures, increased blood pressure and kidney failure.

"The packaging of bath salts is very deceiving. It looks like bath salts but the powdery substance inside is providing effects like cocaine," said Maribel De Armas, with Drug Free Collier in Naples. "It's a very high high with a very harsh low, so we are seeing paranoia, possible seizures and insomnia as well."

Officials believe the drug comes from China. It is sold under such names as Purple Rain, Ivory Wave, Pure Ivory, Vanilla Sky, Ocean Burst and Bolivian Bath.

Louisiana Gov. Bobby Jindal issued a similar order banning the drug in his state earlier this month.

Stories from Florida law enforcement officers who've had to deal with people after taking the drug sound nightmarish.

Bay County Sheriff Frank McKeithen, who brought the issue to Bondi's attention, said a woman who took the drug there tried to cut her mother's head off with a machete thinking she was a monster.

In another case it took seven officers to subdue a man who was on the drug and take him to a hospital, McKeithen said.

"He literally tore the radar unit out of the vehicle with his feet," the sheriff said.
Copyright AP - Associated Press