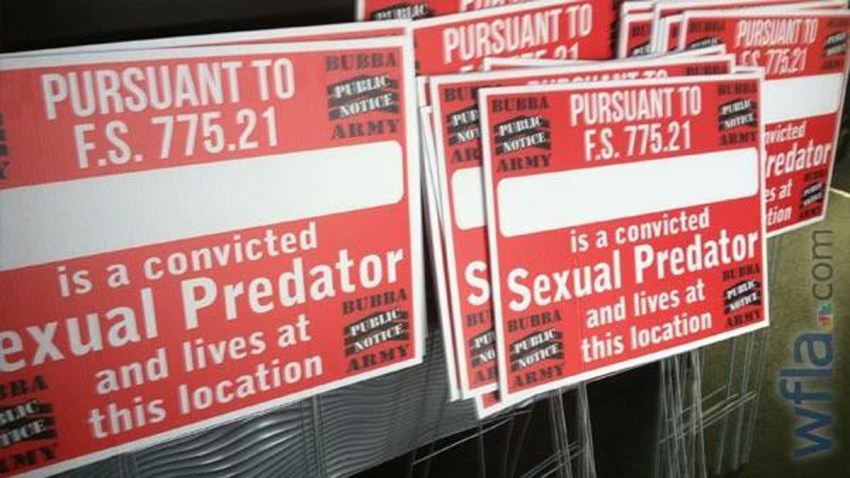 A Tampa radio personality has made it his mission to keep trick-or-treating kids safe this Halloween -- from sexual predators.
Bubba the Love Sponge of Cox Radio posted signs outside the homes of convicted sex offenders with the person's name, announcing that the predators live at that address, according to NBC affiliate WFLA.
Bubba told the station he wants to bring public awareness to parents whose children will be walking through these neighborhoods on Halloween, but believes it should also be a year-round precaution.
While most in the neighborhood support what he is doing, WFLA reported, one man took the sign off his lawn after Bubba left the area.
"I'm a sexual offender, not a sexual predator," he told a WFLA news crew. "Bubba got it wrong, there's a difference you know."
More on NBC6.com: