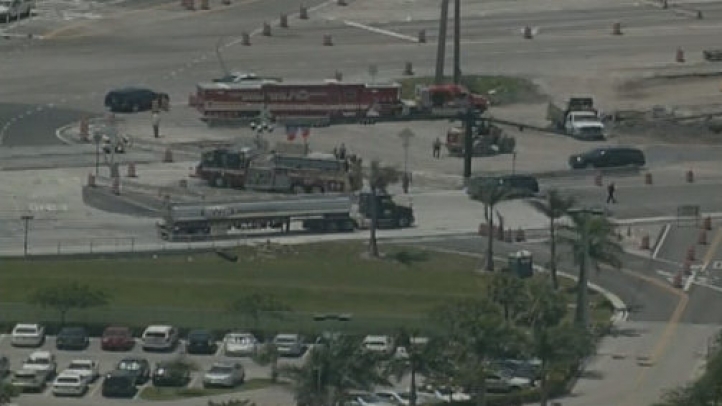 Fire rescue responded to a tanker collision in Port Everglades Wednesday morning.

The tanker collided with a semi-truck, according to Broward Sheriff's Fire Rescue.

Officials said there was no fire and a Hazmat team determined there were no leaks.
Authorities did not immediately release details of the collision.

Stay with NBC6.com and NBC 6 South Florida for updates.