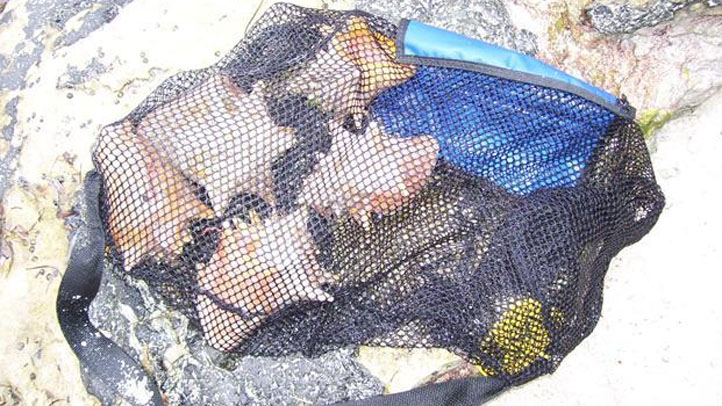 Wildlife officials cited a teen in the Florida Keys after they say he was found with five Queen Conch, which have a protected status.
Daniel Blake Soviero, 18, from Jupiter, was found with four other people on Key West's Higgs Beach on Thursday. They were found with masks, snorkel, fins and spear guns, authorities said. Two of them in were standing in the water and two were sitting on the seawall.
A Florida Fish and Wildlife Conservation Commission officer found them with a black bag, which had the alive Queen Conch inside, according to the offense report.
Soviero told the officer that he had caught the animal and wanted to show his friends what it looked like, the offense report said.
The officer asked Soviero why didn't just show one to his friend.
"He said because all conch are different in sizes and looked cool," the report quoted the teen as saying.
The officer said he told Soviero that all conch look the same.
Soviero was given a notice to appear in court for possession of Queen Conch and a warning for not having a fishing license.
The Queen Conch were returned to where they were found.