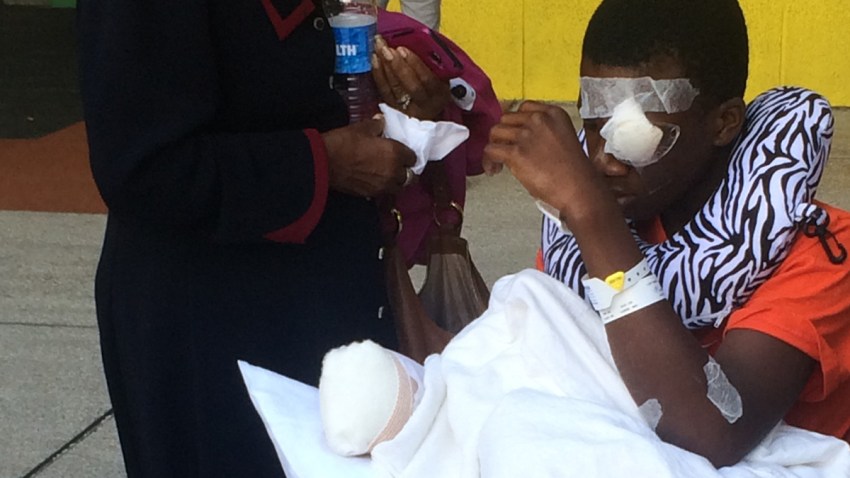 New information has been released on the Fort Lauderdale teen who lost his hand in a fireworks accident.
Javonte McNair, 13, was released from the hospital Friday after undergoing surgery.
Surgeons at the Eye Institute at Jackson Memorial Hospital spent hours removing debris from his eye.
McNair also had his hand severed. Doctors amputated the teen's hand, saving only his wrist bone.
McNair was injured Wednesday while riding his bike after a neighbor reportedly threw a lit firework towards him.
Family members said the boy who threw the firework lives behind the family and also burned his arm in the incident.

The preteen's mentor through the Big Brothers Big Sisters of Broward County has established a GoFundMe account to assist the family with medical bills.