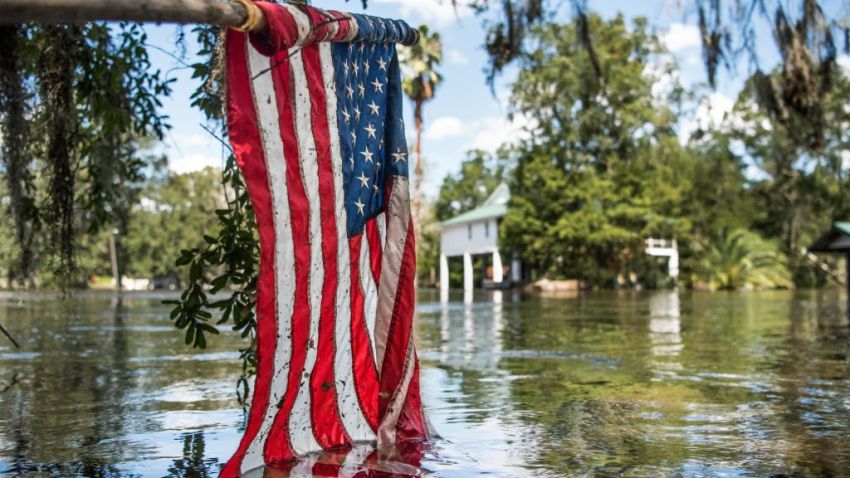 What to Know
Monday is here, South Florida – and we've got you covered with what you need to know to get the work and school week started.
Monday is here, South Florida – and we've got you covered with what you need to know to get the work and school week started. Weather wise, it should be much drier than this weekend was with just a 20 percent chance of rain and highs near 90 degrees.
No. 1 – Trio of storms in Atlantic Ocean have Southeast, Caribbean on watch
Those along the coastline of the Carolinas and Virginia are bracing for a possible impact from Hurricane Florence, which was upgrade to a Category 3 storm Monday morning. At the same time, Hurricane Isaac formed late Sunday night and has residents in the Caribbean keeping an eye out as it moves to the west.
NBC 6 has complete coverage of both storms, which you can find in our Hurricane Season 2018 section.
No. 2 – South Florida remembers anniversary of Hurricane Irma's landfall
It was just after 9 a.m. on September 10, 2017 when the category four storm came across Cudjoe Key, one of two locations in Florida where it would make landfall that day. When the storm was done, 134 people were killed and $65 billion in damages were caused – making it the fifth costliest hurricane in history.
NBC 6's Steve MacLaughlin traveled across the Florida Keys to see the recovery that has taken place – as some of it continues. For more on the anniversary, click here.
No. 3 – John Legend joins historical group after winning most recent award
The singer is becoming a real legend after NBC's live version of "Jesus Christ Superstar", in which Legend played the title character, has won an Emmy award – now, the singer adds that to his 10 Grammys, an Oscar for his song in the movie 'Selma' and a Tony for a play he produced. This makes Legend an "EGOT" the first African American to enter that rare category. For more, click here.
No. 4 – Miami Dolphins go seven hours before winning season opener.
After starting the game at 1 p.m., the Dolphins and Tennessee Titans endured two weather delays totaling four hours – ending their game after 8 p.m. with a 27-20 win in the return of Ryan Tannehill at quarterback. For more on the win, click here.
No. 5 – "Mr. 305" Pitbull looking for performers for new Miami restaurant
The South Florida music icon is taking a bite out of the culinary world. But before the grand opening, he needs performers to bring his vision to life with auditions to be part of the show.
Hundreds of people have auditioned for a chance to be part of Pitbull's new restaurant "iLov305", including over the weekend at the Showstopper dance studio.