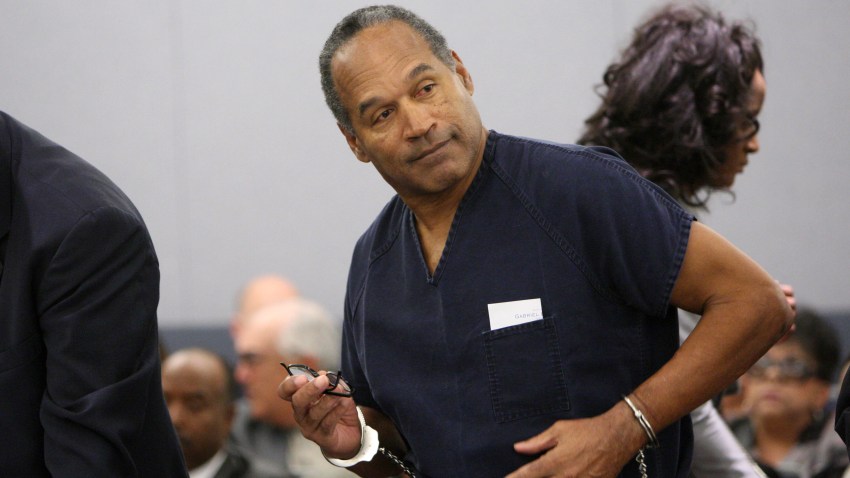 Internet donations worked wonders for Barack Obama's presidential bid, and now O.J. Simpson's friends are hoping the same strategy will help cut the Juice loose from prison.

Barrett Prody, the brother of Simpson's former girlfriend, has started a Web site and nonprofit corporation to help pay Simpson's legal fees as he appeals his Nevada conviction on armed robbery and kidnapping. Prody has started the Society Against Legal Injustice Inc. to right what he claims was an injustice against Simpson. "I hope to help out someone who has gotten to be a good friend," Prody said. "I want to leverage his name in an effort to right an injustice out there in Las Vegas."

Simpson lawyers Yale Galanter in Miami said he's not connected to Prody's effort and doesn't think the fund is needed. "It seems that Barrett has the best of intentions," Galanter said. "But whatever he's doing is on a separate track with what we're doing."
Galanter expects to file an appeal in the next six weeks with the Nevada Supreme Court on Simpson's Oct. 3 conviction.

Prody's effort has the backing of Simpson's daughter, Arnelle, of Miami, who expects all proceeds to help pay the 61-year-old's legal bills. "It's legit," Arnelle Simpson said of Prody's effort. "It was established and created for my dad. Of course I approve of it and will support it."

Prody's younger sister, Christine Prody, was Simpson's girlfriend for more than a decade after the NFL Hall of Famer was acquitted in the 1994 slaying of his ex-wife, Nicole Brown Simpson, and her friend, Ron Goldman, in Los Angeles. Simpson is on the hook for $33.5 million in damages after being found liable for the deaths in a Los Angeles civil lawsuit.

After breaking up with the Juice last year, Christine Prody moved out of Simpson's house in Miami and moved to Minnesota. Barrett Prody said his sister had no connection with the Web fundraising effort.

Simpson is serving nine to 33 years at Lovelock State Prison, a medium-security facility in northern Nevada, after he and some associates were arrested after they attempted to retrieve what Simpson claimed were his possessions from a memorabilia dealer in a Vegas hotel room. Prody's Web site blames the hotel room confrontation on Thomas Riccio, the memorabilia dealer who arranged the meeting, and criticizes prosecutors and Judge Jackie Glass for their handling of the case.

Copyright AP - Associated Press