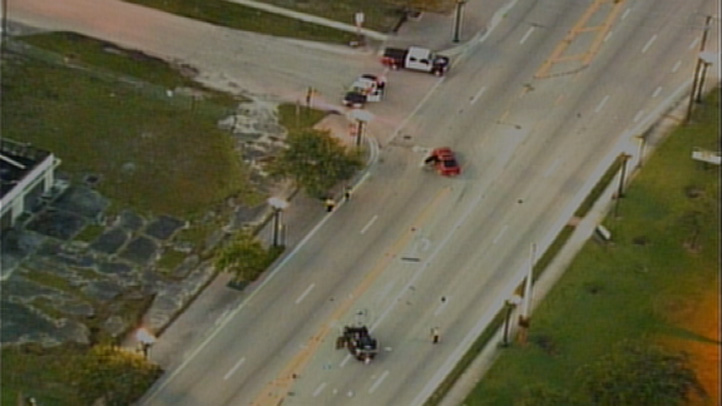 Three men were hospitalized after they were involved in a rollover crash in Davie Thursday morning.

The crash happened around 4 a.m. on Davie Road between Griffin Road and Southwest 39th Street.

Footage from the scene showed one car had been flipped over onto its roof, while a second car was also damaged.

The three men were taken to a nearby hospital where their injuries and conditions were unknown.

The crash caused a portion of Davie Road to be blocked in both directions early Thursday.

Check back with NBC 6 South Florida and NBC6.com for updates.
More Local Stories: