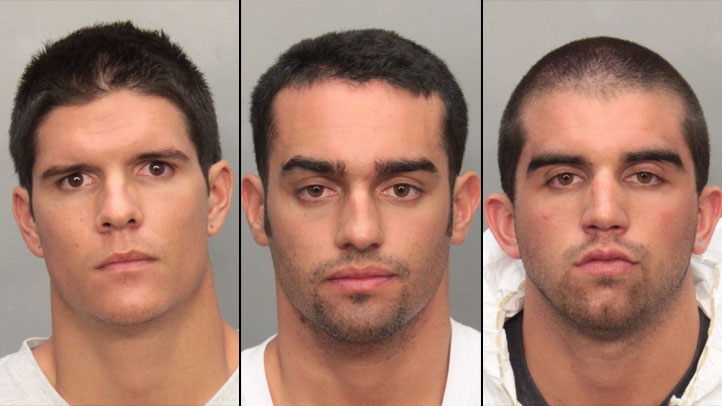 Three men are in custody after police say they brutally raped a woman at the Fontainebleau Hotel on Miami Beach.

Paul Thorington, 22, Anthony Albano, 23, and Ray Joseph Laranjo, 23, all from California, are charged with sexual battery with multiple perpetrators.

The attack happened at the upscale hotel Wednesday after the three men met the woman at a late-afternoon pool party at the Shelborne Hotel, according to police reports

The woman had agreed to go back to their hotel room to drop off her purse and return to the party, but when they got to the room, the men held her down on the bed against her will, the police reports say.

The men took turns having forced sex with her as she tried to get away, even biting one of the attackers.

Police say the woman was left with bruises on her arms and legs that are consistent with being physically held back.

The three men are being held in a Miami-Dade jail without bond.
The Fontainebleau issued a statement Friday, saying "The safety and security of any guest visiting the Fontainebleau is the number one priority of hotel security. Fontainebleau is fully cooperating with Miami Beach Police on the incident but cannot comment on the case as it is an on going investigation."