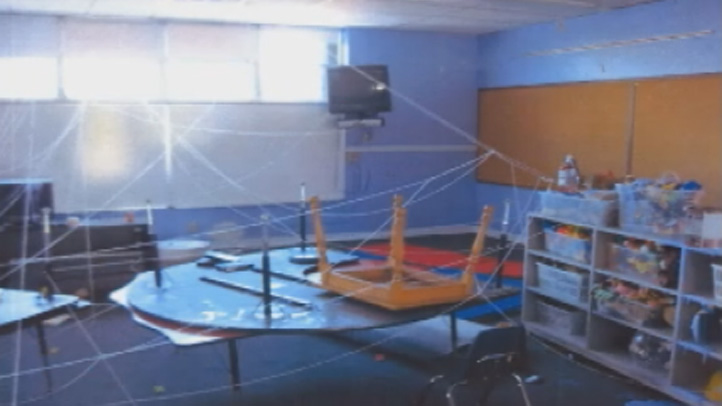 Three South Florida teens are facing several charges after authorities say they burglarized and trashed a Deerfield Beach private school last month.

The incident happened at St. Ambrose Catholic School at 363 Southeast 12th Avenue and was caught on surveillance video, the Broward Sheriff's Office said Monday.

According to the BSO, the video shows the teens walking around on school grounds from June 21-23 before they were successful in getting inside of June 23.

Once inside, the teens discharged several fire extinguishers throughout classrooms and on the property, vandalized vending machines and threw paint on the furniture, computers and walls, the BSO said.

They also broke several cabinets and took the time to make a meal, but left their DNA on used utensils which detectives gathered for evidence, the BSO said.

The teens, who are between 14-15 years old, were identified by a BSO school resource deputy who recognized them in the video. They were charged with burglary, felony criminal mischief over $1,000, grand theft of fire extinguisher and larceny.
More Local Stories: