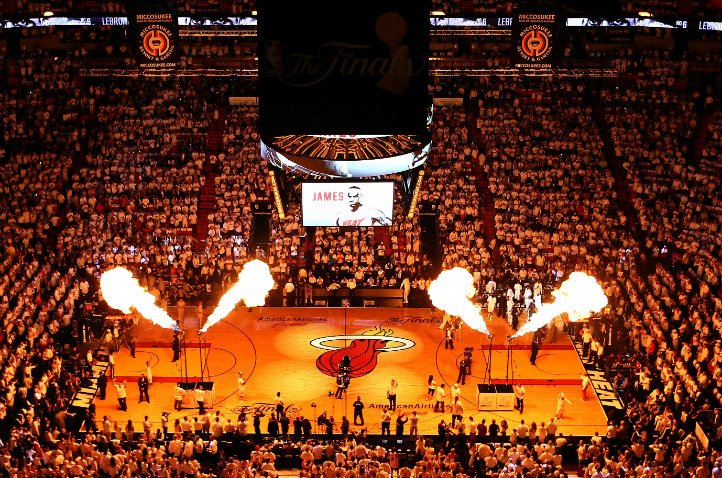 With the final week of the NBA season now here, ticket prices are going into overdrive.
The online ticket resale site StubHub showed just about 3,000 tickets were available for purchase on the secondary markets in Miami for Game 6 of the NBA Finals between the Heat and the San Antonio Spurs on Tuesday night.
Standing-room only prices were bottoming out at $185. For an actual seat, the lowest price was $199. The cheapest seat in the lower bowl of the arena was going for $475.
And for courtside seats, the average price for what was available was about $23,000 — apiece. Somehow, they were far below the highest asking price.
There even was a pair of seats, 25 rows from the court, listed for $80,000 apiece. During the season, those same seats might be available for around $100 each.
Down 3 games to 2, Miami must win on Tuesday to force a winner-take-all Game 7 on Thursday night.
""I like our chances, just like they like their chances, in this series and in Game 6," Heat guard Dwyane Wade said Monday. "We'll see. We'll see which team, which style is going to prevail."
Pinecrest Names Street After Miami Heat
There's already much less inventory available for purchase online for Game 7, with the lowest in-the-door price being $385, or more than double what it is for Game 6.
Three teams have gone into Game 6 of the NBA Finals on their home court down 3-2 in the series, and wound up winning the championship.
The Los Angeles Lakers (coached then by current Heat President Pat Riley) did it against Detroit in 1988. The Houston Rockets did it in 1994 against the New York Knicks (the Knicks were also coached by Riley). And the Lakers did it again in 2010, toppling the Boston Celtics.
"This is the reason that you play 82 games, to get home-court," Heat forward Chris Bosh said. "And we have to defend home-court."
Copyright AP - Associated Press