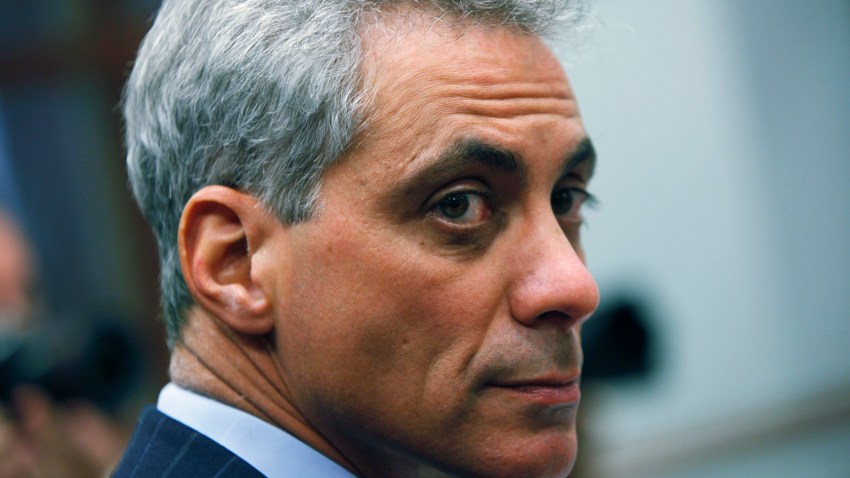 Today's Highlight in History:
On Jan. 5, 1964, during his visit to the Holy Land, Pope Paul VI met with Patriarch Athenagoras I of Constantinople in Jerusalem.
On this date:
In 1589, Catherine de Medici of France died at age 69.
In 1781, a British naval expedition led by Benedict Arnold burned Richmond, Va.
In 1895, French Capt. Alfred Dreyfus, convicted of treason, was publicly stripped of his rank. (He was ultimately vindicated.)
In 1914, auto industrialist Henry Ford announced he was going to pay workers $5 for an 8-hour day, as opposed to $2.34 for a 9-hour day. (Employees still worked six days a week; the 5-day work week was instituted in 1926.)
In 1925, Nellie T. Ross of Wyoming became America's first female governor.
In 1933, the 30th president of the United States, Calvin Coolidge, died in Northampton, Mass., at age 60. Construction began on the Golden Gate Bridge. (Work was completed four years later.)
In 1949, in his State of the Union address, President Harry S. Truman labeled his administration the Fair Deal.
In 1957, President Dwight D. Eisenhower proposed assistance to countries to help them resist Communist aggression in what became known as the Eisenhower Doctrine.
In 1970, Joseph A. Yablonski, an unsuccessful candidate for the presidency of the United Mine Workers of America, was found murdered with his wife and daughter at their Clarksville, Pa., home. (UMWA President Tony Boyle and seven others were convicted of, or pleaded guilty to, the killings.) "All My Children" premiered on ABC-TV.
In 1972, President Richard Nixon announced that he had ordered development of the space shuttle.
In 1983, President Ronald Reagan announced he was nominating Elizabeth Dole to succeed Drew Lewis as secretary of transportation; Dole became the first woman to head a Cabinet department in Reagan's administration, and the first to head the DOT.
In 1994, Thomas P. "Tip" O'Neill, former speaker of the House of Representatives, died in Boston at age 81.
Ten years ago: Foreigners arriving at U.S. airports were photographed and had their fingerprints scanned in the start of a government effort to keep terrorists out of the country. NASA released a 3-D, black-and-white panoramic picture of the bleak surface of Mars snapped by the newly landed rover Spirit. China confirmed its first SARS case since an outbreak was contained in July 2003. After 14 years of denials, Pete Rose publicly admitted that he'd bet on baseball while manager of the Cincinnati Reds. Baseball pitcher Tug McGraw died near Nashville, Tenn., at age 59.
Five years ago: President-elect Barack Obama met with congressional leaders, declaring the national economy was "bad and getting worse" and predicting lawmakers would approve a mammoth revitalization package within two weeks of his taking office. Steelers linebacker James Harrison was named winner of the Associated Press Defensive Player of Year award. Former Attorney General Griffin B. Bell died in Atlanta at age 90. Retired Lt. Gen. Harry W.O. Kinnard, a paratroop officer who'd suggested the famously defiant answer "Nuts!" to a German demand for surrender during the World War II Battle of the Bulge, died in Arlington, Va., at age 93. Former Universal Pictures and Paramount chairman Ned Tanen died in Santa Monica, Calif., at age 77.
One year ago: President Barack Obama hailed a last-minute deal that pulled the country back from the "fiscal cliff," but warned in his Saturday radio and Internet address that he would not compromise over his insistence that Congress lift the federal debt ceiling. An apparently coordinated wave of bombings targeting Shiite Muslims killed at least 78 people in Iraq.
Today's Birthdays: Former Vice President Walter F. Mondale is 86. Actor Robert Duvall is 83. Pro Football Hall of Fame coach Chuck Noll is 82. King Juan Carlos of Spain is 76. Talk show host Charlie Rose is 72. Actress-director Diane Keaton is 68. Actor Ted Lange is 66. Rhythm-and-blues musician George "Funky" Brown (Kool and the Gang) is 65. Rock musician Chris Stein (Blondie) is 64. Former CIA Director George Tenet is 61. Actress Pamela Sue Martin is 61. Actor Clancy Brown is 55. Singer Iris Dement is 53. Actor Ricky Paull Goldin is 49. Actor Vinnie Jones is 49. Rock musician Kate Schellenbach (Luscious Jackson) is 48. Dancer-choreographer Carrie Ann Inaba is 46. Actress Heather Paige Kent is 45. Rock singer Marilyn Manson is 45. Actor Shea Whigham is 45. Actor Bradley Cooper is 39. Actress January Jones is 36. Actress Brooklyn Sudano is 33.
Thought for Today: "Wisdom is divided into two parts: (a) having a great deal to say, and (b) not saying it." — Author unknown.
Copyright AP - Associated Press