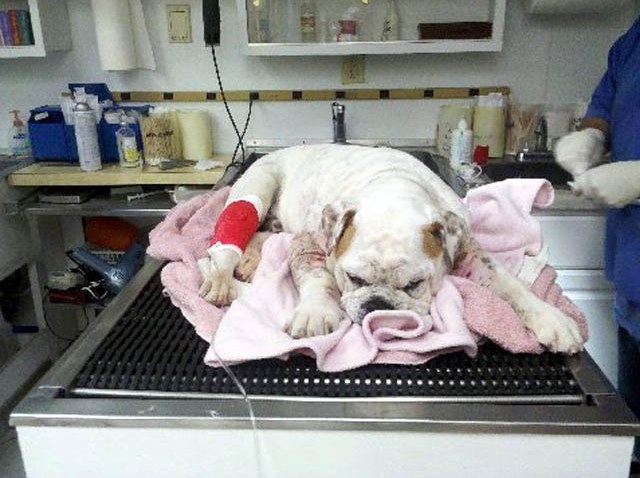 Today's Highlight in History:

On July 31, 1777, the Marquis de Lafayette, a 19-year-old French nobleman, was made a major-general in the American Continental Army.

On this date:

In 1556, St. Ignatius of Loyola, founder of the Society of Jesus, died in Rome.

In 1875, the 17th president of the United States, Andrew Johnson, died in Carter County, Tenn., at age 66.

In 1919, Germany's Weimar Constitution was adopted by the republic's National Assembly.

In 1930, the radio character "The Shadow" made his debut as narrator of the "Detective Story Hour" on CBS Radio.

In 1933, the radio series "Jack Armstrong, the All-American Boy," made its debut on CBS radio station WBBM in Chicago.

In 1942, Oxfam International had its beginnings as the Oxford Committee for Famine Relief was founded in England.

In 1953, Sen. Robert A. Taft of Ohio, known as "Mr. Republican," died in New York at age 63.

In 1971, Apollo 15 crew members David Scott and James Irwin became the first astronauts to use a lunar rover on the surface of the moon.

In 1972, Democratic vice-presidential candidate Thomas Eagleton withdrew from the ticket with George McGovern following disclosures that Eagleton had once undergone psychiatric treatment.

In 1973, Delta Air Lines Flight 723, a DC-9, crashed while trying to land at Boston's Logan International Airport, killing all 89 people on board.

In 1989, a pro-Iranian group in Lebanon released a grisly videotape showing the body of American hostage William R. Higgins, a Marine lieutenant-colonel, dangling from a rope.

In 1991, President George H.W. Bush and Soviet President Mikhail S. Gorbachev signed the Strategic Arms Reduction Treaty in Moscow.

Ten years ago: The Vatican launched a global campaign against gay marriages, warning Catholic politicians that support of same-sex unions was "gravely immoral" and urging non-Catholics to join the offensive. Two of ousted Iraqi leader Saddam Hussein's daughters and their nine children were granted refuge in Jordan.

Five years ago: Three teenagers were shot to death when a gunman opened fire on a group of young people who'd gathered to go swimming in the Menominee River near Niagara, Wis. (The gunman, Scott J. Johnson, was later sentenced to life in prison without parole.) Scientists reported the Phoenix spacecraft had confirmed the presence of frozen water in Martian soil.

One year ago: Three Indian electric grids collapsed in a cascade, cutting power to 620 million people in the world's biggest blackout. Wrapping up an overseas trip, Republican presidential contender Mitt Romney said in Warsaw that Poland's economy was a model of small government and free enterprise that other nations should emulate. At the London games, the team of Gabrielle Douglas, McKayla Maroney, Alexandra Raisman, Kyla Ross and Jordyn Wieber won the first U.S. Olympic team title in women's gymnastics since 1996. Michael Phelps broke the Olympic medals record with his 19th as the United States romped to a dominating win in the 4 x 200-meter freestyle relay. Author, playwright, politician and commentator Gore Vidal, 86, died in Los Angeles.

Today's Birthdays: Actor Don Murray is 84. Jazz composer-musician Kenny Burrell is 82. Actor Geoffrey Lewis is 78. Actress France Nuyen is 74. Actress Susan Flannery is 74. Singer Lobo is 70. Actress Geraldine Chaplin is 69. Former movie studio executive Sherry Lansing is 69. Singer Gary Lewis is 68. Actor Lane Davies is 63. International Tennis Hall of Famer Evonne Goolagong Cawley is 62. Actor Barry Van Dyke is 62. Actor Alan Autry is 61. Jazz composer-musician Michael Wolff is 61. Actor James Read is 60. Actor Michael Biehn is 57. Massachusetts Gov. Deval Patrick is 57. Rock singer-musician Daniel Ash (Love and Rockets) is 56. Entrepreneur Mark Cuban is 55. Rock musician Bill Berry is 55. Actor Wesley Snipes is 51. Country singer Chad Brock is 50. Musician Fatboy Slim is 50. Rock musician Jim Corr is 49. Author J.K. Rowling is 48. Actor Dean Cain is 47. Actor Ben Chaplin is 44. Actor Loren Dean is 44. Actress Eve Best is 42. Retired NFL quarterback Gus Frerotte is 42. Actress Annie Parisse is 38. Actor Robert Telfer is 36. Country singer-musician Zac Brown is 35. Actor-producer-writer B.J. Novak is 34. Actor Eric Lively is 32. Country singer Blaire Stroud (3 of Hearts) is 30. Singer Shannon Curfman is 28. Actor Rico Rodriguez (TV: "Modern Family") is 15.

Thought for Today: "History is idle gossip about a happening whose truth is lost the instant it has taken place." — Gore Vidal (1925-2012).
More Local Stories:
Copyright AP - Associated Press