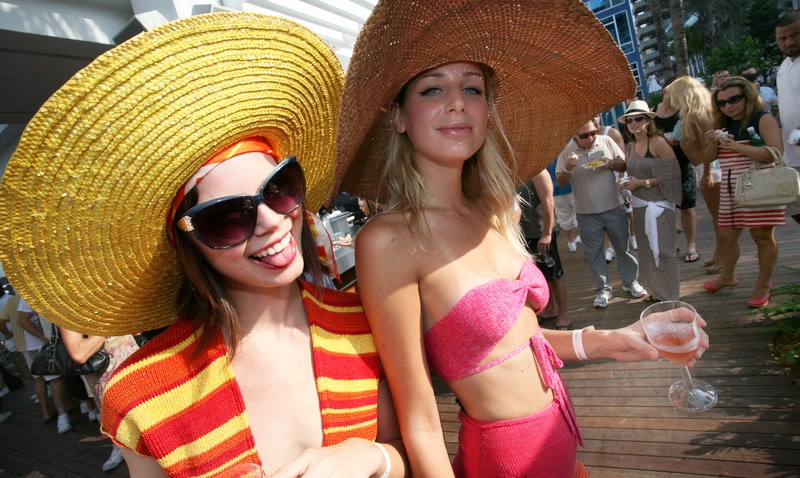 Brains or beauty; you can't have it all. Miami learned the hard way when it ranked No. 1 for attractive people, but 29th for their intelligence, according to a Travel + Leisure magazine survey of 30 US cities.

And apparently, Miami's culture is lacking too, with low rankings for its museums and theaters. Other low rankings included our friendliness, public transportation, and family vacation spot.
But we'd have to be pretty high for mojitos, over-priced drinks and overall vanity.
As far as the survey goes, many of the tourists polled were probably from Kansas or Idaho, where the cutest person they see spends most of their time with Mildred the Cow.
Not everyone here is a looker, but we probably got credit for celebs like Paris Hilton, Brooke Hogan, Naomi Campbell, the Kardashians (well one of them at least) and D-Wade.
The rankings weren't all bad for Miami. Residents gave top scores to Miami's hopping singles/bar scene and voted it 2nd for Spring Break destination, surprisingly behind New Orleans.
To put it simply, Miami is filled with good-looking, unfriendly people, who know how to party. Just don't ask them to expound on the theory of relativity or existential realism.
To read all of the rankings, visit the magazine's site at TravelandLeisure.com.