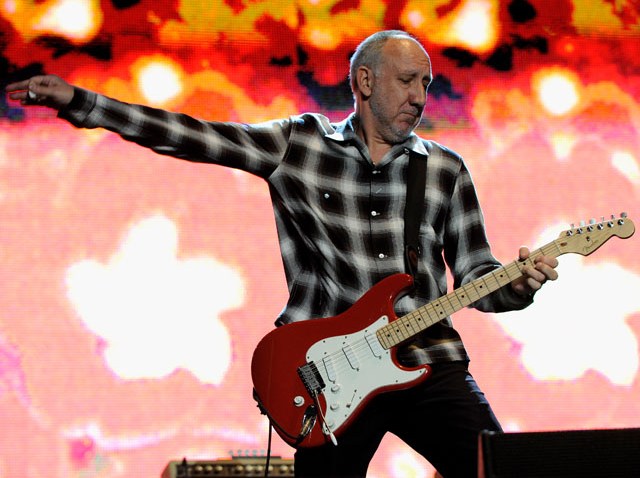 The Who put on an impromptu concert at a Super Bowl press conference on Thursday, then they got down to business.
Guitarist Pete Townshend, who has been under attack by a South Florida child advocacy group over an incident involving child pornography, fired back at his accusers and said he was on their side.
"I've been really saddened by it, and concerned about it. It's an issue that's very difficult to deal with in sound bites," Townshend said. "I kind of feel like we're all on the same side, I guess that's all I can really say."
Come Sunday, Townshend and groups like Protect Our Children will be on opposing sides. Townshend will be on stage inside Sun Life Stadium at the halftime show of Super Bowl XLIV and protesters will be outside denouncing The Who's performance.
A group has already started passing out fliers calling Townshend a threat to Miami's children.
The British singer was arrested in 2003 as part of a child pornography sting but later cleared. He accessed a Web site containing child pornography but said it was for research for his own campaign against child porn. He was required to register as a sex offender, despite being cleared.
But Townshend said he has been a children's advocate for decades and alluded to his own confession of being abused as a child.
"For a family that has suffered the issue of childhood abuse or anything of that sort, vigilance, common sense vigilance is the most important thing, not vigilantism," he said. "Anybody that has any doubts about whether I should be here or not should investigate a little bit further."
Copyright AP - Associated Press