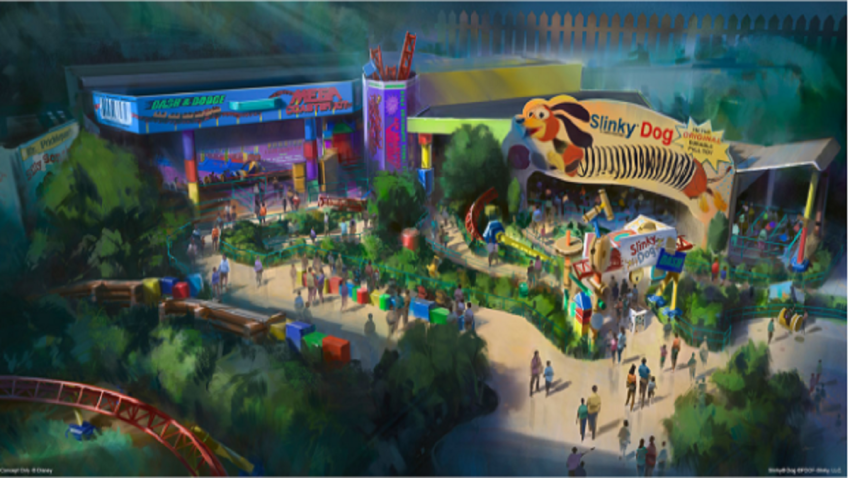 Summer 2018 can't come soon enough for Pixar movie enthusiasts excited for the highly-anticipated Toy Story Land expansion at Disney Hollywood Studios in Orlando.
In just a year guests will experience the world around them through the eyes of a toy as they adventure through Andy's backyard.
"You'll find yourself shrunk to the size of a toy," Disney said, as you walk hand in hand with your favorite characters, including Woody and Buzz Lightyear.
Disney will not fall short as they will also open two new themed attractions for everyone to enjoy.
The Slinky Dog Dash will thrill the whole family in a roller coaster ride with unexpected drops, quick turns and exhilarating ups and downs.
Alien Swirling Saucers will also be the second new attraction to look out for. Inspired from the first film in the trilogy, "it's designed as a toy play set that Andy got from Pizza Planet," Disney says. Rider's vehicles will be chased down by aliens as they try to escape "The Claw."
Toy Story fans are not the only ones excited about Disney's expansion, Star Wars enthusiasts are also anticipating a new attraction set to debut in 2019.