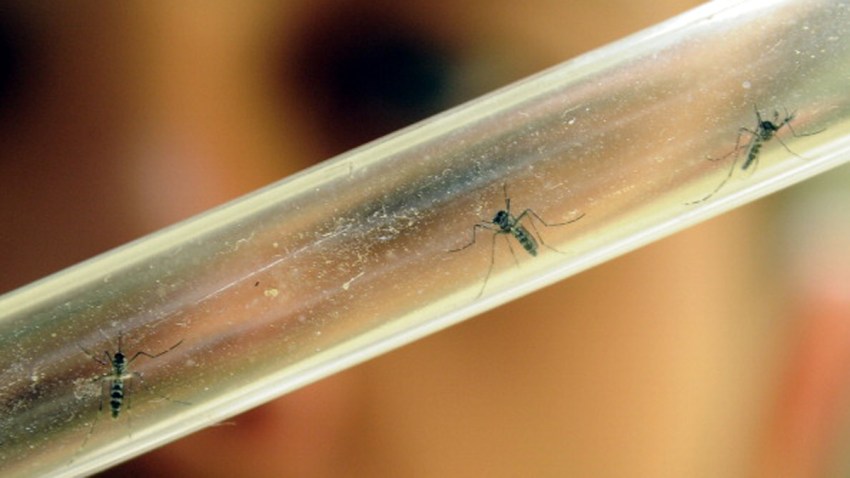 Travelers headed to St. Martin are asked to take caution after cases of the Chikungunya virus, a fever transmitted by mosquitoes.
The Centers for Disease Control and Prevention issued the travel advisory and is following the 10 confirmed cases on the island.
Although the virus and outbreaks of the virus have been reported in Africa, Europe, Asia and the Pacific, this is the first time it has been reported in non-travelers in the Western Hemisphere, the CDC said.
"Microbes know no boundaries, and the appearance of chikungunya virus in the Western hemisphere represents another threat to health security," CDC Director Tom Frieden said in a statement.
Test to confirm other suspected cases are ongoing and the CDC warns that it could continue to spread in the island and neighboring areas.
The virus is transmitted by the same mosquitoes that spread Dengue virus, and they are widely found in the Caribbean and the tropics, according to the CDC.
The CDC recommends travelers to use insect repellent, wear long sleeves and pants, and use air conditioning and screens on windows and doors to keep mosquitoes out.
"CDC experts have predicted and prepared for its arrival for several years and there are surveillance systems in place to help us track it. To protect Americans, we have to support and maintain capacity to detect and respond to the emergence of new viruses," Frieden said.
Symptoms of Chikungunya virus include fever, joint pain, headache, muscle pains and rashes.