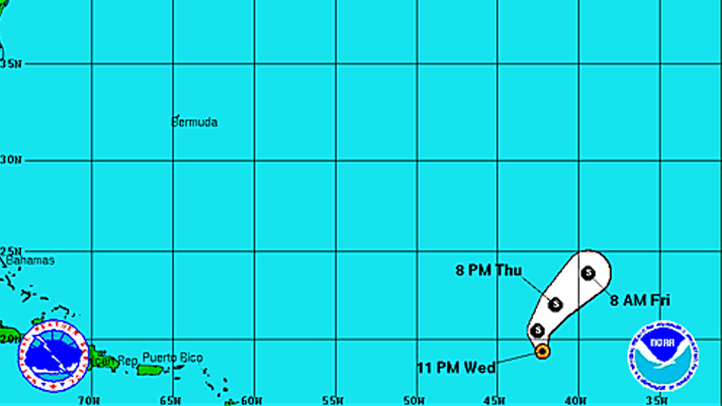 Tropical Storm Oscar formed in the eastern tropical Atlantic Wednesday, becoming the 15th named storm of the 2012 hurricane season, the National Hurricane Center in Miami said.
As of 11 p.m., Oscar was moving north-northwest at 12 mph about 1,220 miles west-northwest of the Cape Verde Islands. It had maximum sustained winds of 40 miles per hour.
The storm became Tropical Depression 15 earlier Wednesday.
There were no watches or warnings in effect, and the system was not expected to last long. Oscar could dissipate by Friday night, according to the National Hurricane Center.
A turn toward the north with a decrease in forward speed was expected by Thursday.