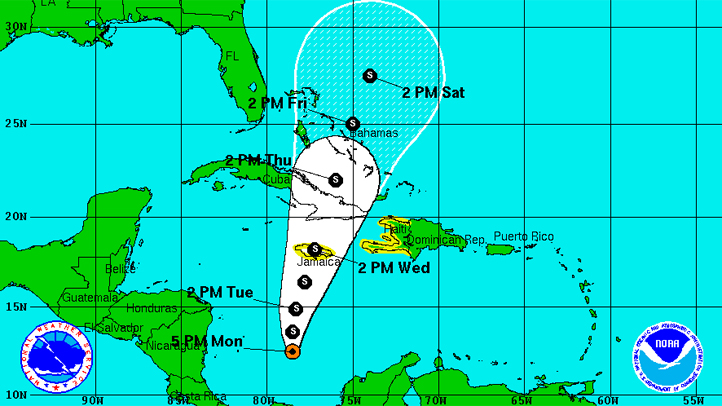 Tropical Storm Sandy and Tropical Depression 19 formed Monday, the National Hurricane Center said.
At 5 p.m., Tropical Storm Sandy was located at 395 south-southwest of Kingston, Jamaica. It had maximum sustained winds of 40 miles per hour.
A tropical storm watch was in effect for Haiti and Jamaica, which means that tropical storm conditions are possible within the watch area within 48 hours.
The storm could be near hurricane strength as it approaches Jamaica on Wednesday.
Tropical Depression 19 was located 750 miles east-northeast of the Leeward Islands with maximum sustained winds of 35 miles per hour.