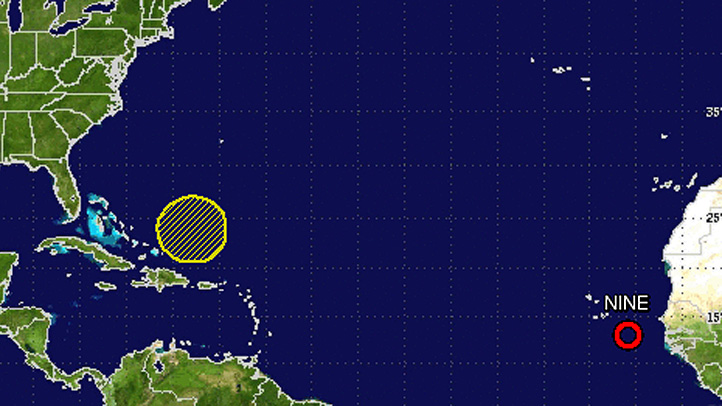 Tropical Depression 9 formed over the far eastern Atlantic on Sunday, the National Hurricane Center in Miami said.
As of 5 p.m., the storm's maximum sustained winds were at 30 miles per hour. The storm, located about 275 miles east-southeast of the southernmost Cape Verde Islands, was moving west at 10 miles per hour.
The same general motion is expected through late Monday, with a turn toward the west-northwest by Tuesday, the NHC said.
A tropical storm warning was issued for the southern Cape Verde Islands of Maio, Santiago, Fogo and Brava. Tropical storm conditions are expected somewhere within the area in the next 24 to 36 hours.
Rains could reach 12-inches and could produce life-threatening flash floods and mud slides in the area.
The storm is not expected to impact South Florida.
More Weather Content: