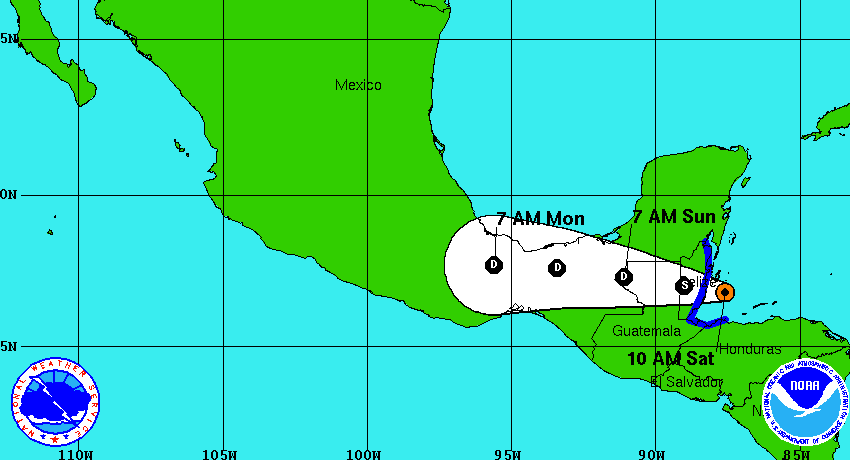 Tropical Storm Harvey is expected to bring high winds and several inches of rain to the coast of Honduras this afternoon before making landfall in Belize.
The U.S. National Hurricane Center in Miami said Saturday that Harvey was located about 65 miles (105 kilometers) east of Belize City, moving west at about 12 mph (19 kph). Maximum sustained winds were 60 mph (97 kph).
Tropical storm warnings were issued for the northern coast of Honduras from Punta Sal westward, as well as coastal Belize and Guatemala. Warnings for the Yucatan Peninsula and the Bay Islands of Honduras were canceled.
Harvey could become a hurricane before making landfall in Belize sometime Saturday.
Check out our interactive radar and our hurricane season.
Copyright AP - Associated Press