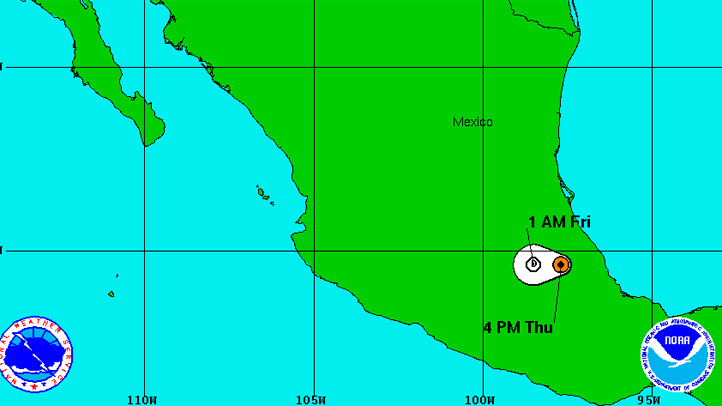 Barry weakened to a tropical depression on Wednesday, but it was producing torrential rains, the National Hurricane Center in Miami said.

As of 5 p.m., Barry had maximum sustained winds of 35 mph as it moved west at 7 mph. It was located about 100 miles west-northwest of Veracruz. Barry made landfall at 9 a.m. with maximum sustained winds of 45 mph.
Barry is expected to continue moving inland and could become a remnant Thursday night or Friday.

The storm is expected to bring rainfall of 3 to 5 inches over southern Mexico. The rains could cause flash flooding and mud slides, especially in mountainous areas, the hurricane center said.
More Weather Content: