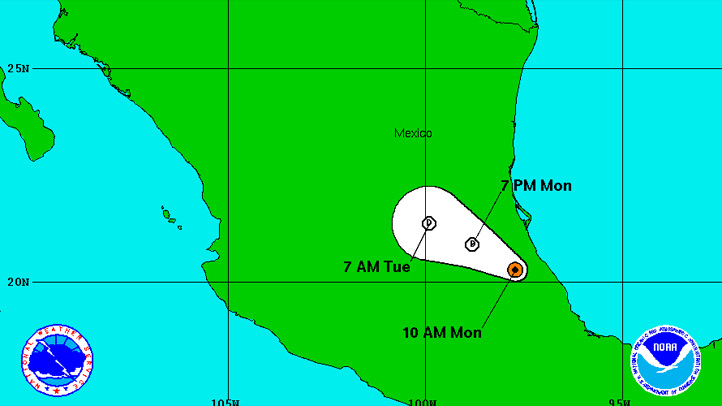 Tropical Storm Fernand weakened to a tropical depression as it moved over Mexico Monday, according to the National Hurricane Center in Miami.

As of 11 a.m., Fernand had maximum sustained winds of 35 mph as it moved northwest at 9 mph about 50 miles south-southwest of Tuxpan.

The tropical storm warning that was in effect for the gulf coast of Mexico from Veracruz to Barra de Nautla was discontinued.

The center of the storm is expected to continue to move over Mexico through Monday night, when it's expected to become a post-tropical remnant low. It's is expected to bring rainfall between 4-8 inches to parts of Mexico and isolated maximum amounts of 12 inches are possible.

The storm poses no threat to South Florida.
More Weather Content: