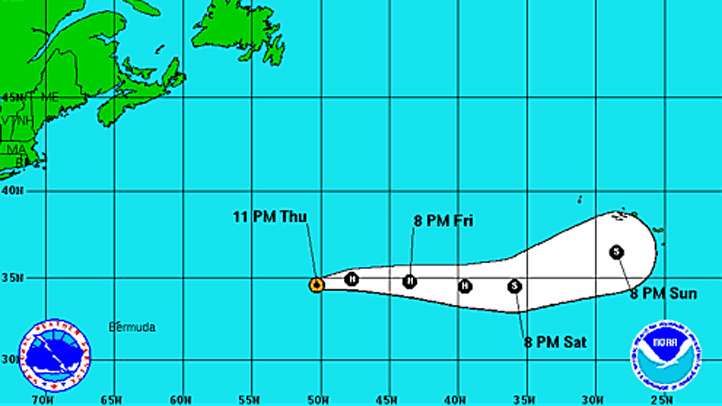 Tropical Storm Gordon formed over the Atlantic Ocean early Thursday and was expected to continue to move away from the U.S., according to the National Hurricane Center in Miami.

As of shortly before 11 p.m., Gordon had maximum sustained winds of 70 mph as it moved east at 17 mph in the north-central Atlantic about 1,315 miles west of the Azores.
Tropical storm force winds extended outward up to 60 miles from the center of Gordon as it neared hurricane strength.
2012 Hurricane Season Guide

The storm is expected to keep heading east during the next two days and should approach the Azores late Sunday, forecasters said.
There are no hazards affecting land and no watches or warnings in effect, the National Hurricane Center said.