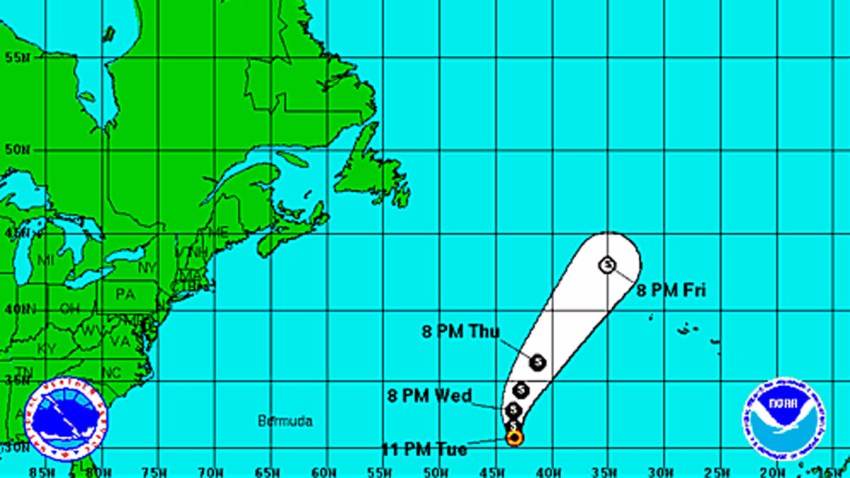 Tropical Storm Humberto weakened a bit as it continued to move over the Atlantic far away from land Tuesday night, according to the National Hurricane Center in Miami.

As of 11 p.m., Humberto had maximum sustained winds of 40 mph as it moved north-northwest at 7 mph about 1,050 miles west-southwest of the Azores.

There were no coastal watches or warnings in effect.

Some strengthening was expected over the next 48 hours as Humberto was expected to slowly head north Wednesday.

Meanwhile, Ingrid dissipated over the mountains of eastern Mexico Tuesday though heavy rainfall and flooding was still possible in the area.
More Weather Content: