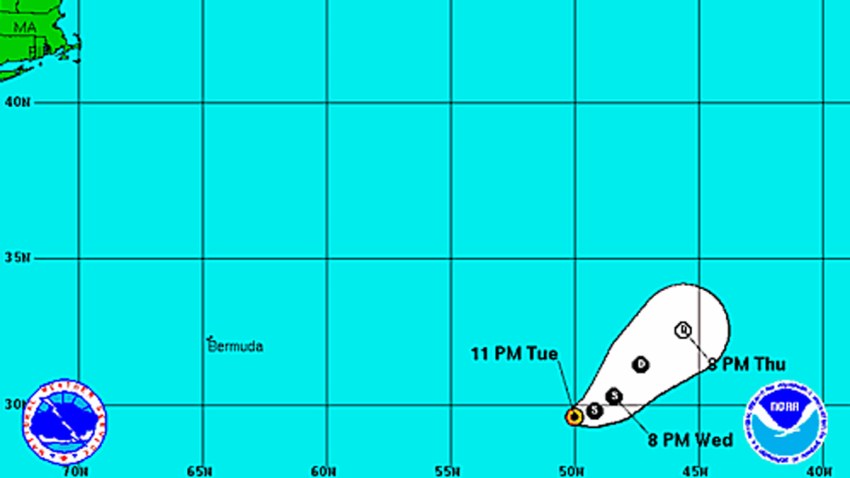 Tropical Storm Lorenzo continued heading east over the central Atlantic Tuesday night and is expected to weaken on Wednesday, according to the National Hurricane Center in Miami.

As of 11 p.m., Lorenzo had maximum sustained winds of 50 mph as it moved east at 9 mph about 895 miles east of Bermuda.
The storm could become a remnant low by Thursday, the National Hurricane Center said.

There were no coastal watches or warnings in effect and no hazards affecting land.

Lorenzo, which formed Monday, is expected to move east-northeast and northeast at a slower speed Wednesday. It's then expected to speed up on Thursday.
More Stories on NBC6.com: