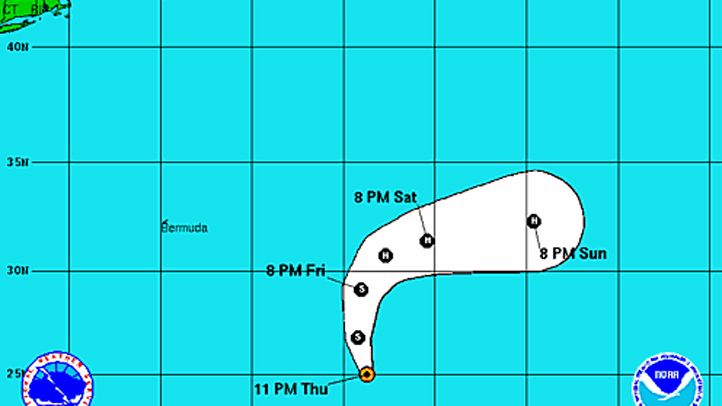 Tropical Storm Nadine remained just below hurricane strength as it moved over the Atlantic Thursday night, according to the National Hurricane Center in Miami.

As of 11 p.m., Nadine had maximum sustained winds of 70 mph as it moved north-northwest at 15 mph about 765 miles northeast of the northern Leeward Islands.
Hurricane Season: Special Coverage

Some strengthening is possible in the next day or two for Nadine, which could become a hurricane during that time, the National Hurricane Center said.

The storm is expected to turn toward the north on Friday and was no threat to land. There were no watches or warnings in effect.