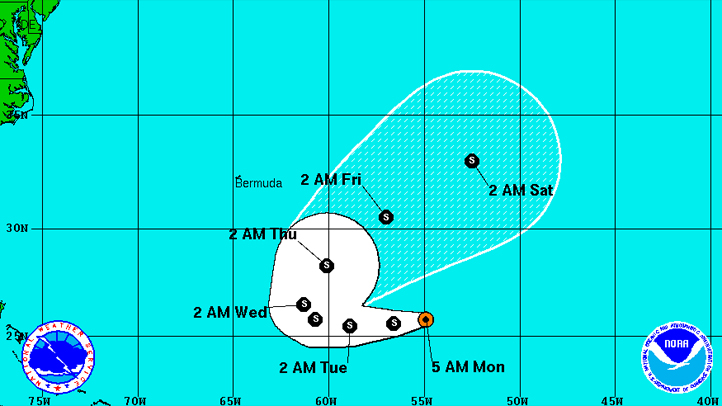 Tropical Storm Philippe is expected to begin to turn away from land and back into the Atlantic, forecasters at the National Hurricane Center in Miami said Monday.

Philippe had maximum sustained winds near 50 mph as it moved west at 12 mph. The storm was about 745 miles southeast of Bermuda and 1575 miles west of Miami.

The storm was expected to make a turn toward the west-northwest with a decrease in speed in the next few days.

Little change in strength was expected over the next few days and there were no coastal watches or warnings in effect.

Meanwhile, Ophelia weakened from a hurricane to a tropical storm as it neared the Avalon Peninsula in Newfoundland, Canada.

Ophelia had maximum sustained winds near 60 mph as it moved northeast at 35 mph. A tropical storm watch was in effect for the Avalon Peninsula.