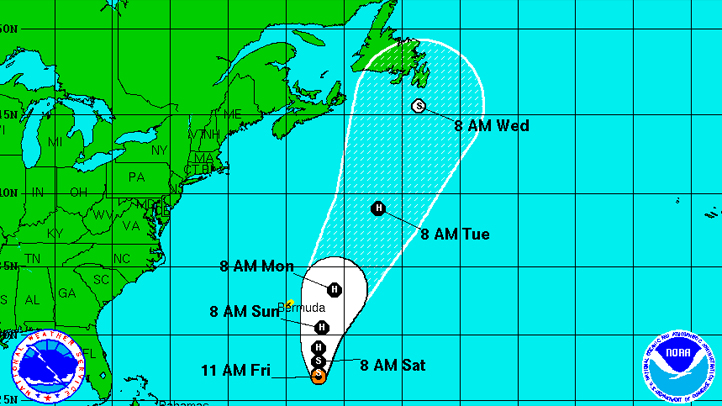 A Tropical Storm Watch was in effect for Bermuda Friday as Leslie weakened from a hurricane to a tropical storm over the Atlantic, while Michael remained a Category 2 hurricane further east, according to the National Hurricane center in Miami.

As of 11 p.m., Leslie had maximum sustained winds of 65 mph as remained stationary about 360 miles south-southeast of Bermuda.
Interactive Radar

Leslie, which began Friday as a Category 1 hurricane, is expected to pick up speed later Friday or Saturday. Little change in strength is expected over the next 24 hours though the storm could regain hurricane status over the weekend.

Tropical Storm conditions are possible on Bermuda by early Sunday.
Complete Weather Coverage

Meanwhile, Michael had maximum sustained winds of 100 mph as it moved northwest at 6 mph about 940 miles west-southwest of the Azores.

Michael is expected to gradually weaken over the next 48 hours and remained no threat to land.