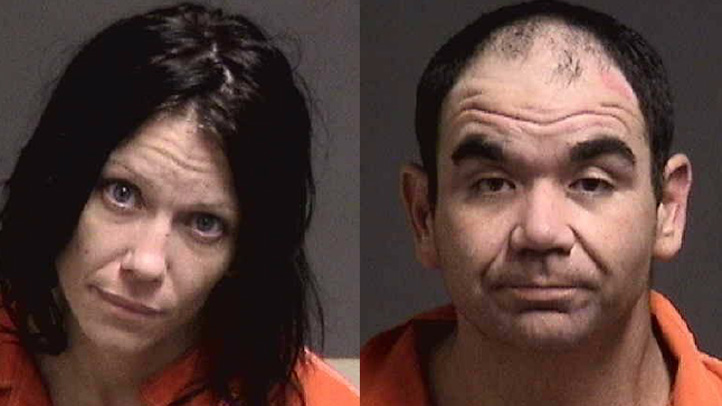 Authorities arrested two people who had been "cooking meth" inside a running truck in a Mary Esther pharmacy parking lot Tuesday night, the Okaloosa County Sheriff's Office said.
Aliceson Irwin, 30, and Ray Callin Jr., 40, were found after deputies responded to a call about a man who was passed out in a truck, the sheriff's office said.
VIDEO: Man Resists Arrest, Bites Police Dog
When the authorities arrived, "Irwin told deputies they had been cooking meth all day inside the vehicle," the arrest report said.
After deputies searched the truck they found an "active 'shake and bake' pot and remnants of an older one in the truck, along with ingredients used to make methamphetamine, marijuana, and drug paraphernalia," the sheriff's office said.
Woman Arrested for DUI Tries to Steal Patrol Car: Deputies
Both were taken to Okaloosa County Jail in Crestview and face charges including manufacturing methamphetamine, trafficking in methamphetamine, and possession of marijuana. It wasn't immediately known if they had an attorney.
More Local Stories: