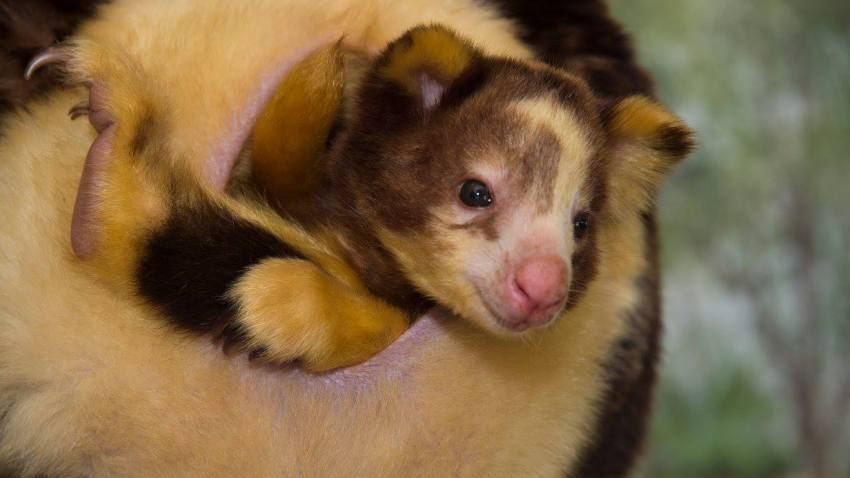 "Two" too cute!
Zoo Miami director Ron Magill captured a few adorable images of the zoo's Matchie's Tree Kangaroo and her sweet joey who was born earlier this year.
The endangered marsupial hails from New Guinea. Zoo Miami has been a long time contributor to Matchie's Tree Kangaroo conservation efforts in the wilds of New Guinea.

Zoo officials say the joey is the second to be born in the U.S. this year.
Mom and baby are on exhibit almost every day, so feel free to stop by!
For more information, visit ZooMiami.org.