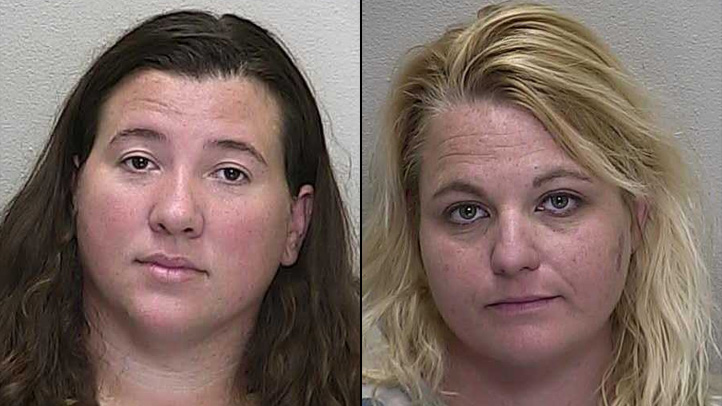 Two women were arrested in an Ocala Walmart for stealing bathing suits and beef jerky as part of their "bucket list," police said.

Ocala police responded to a call of a theft at the Walmart at 2600 SW 19th Ave. Road around 1 p.m. Wednesday, according to an Ocala police arrest affidavit.
Man Sentenced to 50 Years for Stealing Ribs

A loss prevention officer at the Walmart said she saw two women walking through the store. One, who was later identified as Andrea Mobley, 36, was eating beef jerky. The other, later identified as Jennifer Morrow, 38, hid a pink and blue and a black and white bathing suit in her purse, according to the affidavit.

Mobley was seen entering the fitting room and later told police that she put on a black bathing suit while in there, the affidavit said.

The two women then left out the garden exit of the store without paying for the jerky or bathing suits, the affidavit said.
Man Arrested for Vulgar Act on Business Door

The loss prevention officer kept them in the store until police arrived. The merchandise recovered was worth a total of $73.78, according to the affidavit.

Morrow told police that she and Mobley have been best friends for 30 years, but recently reunited after being apart for 15 years, according to the affidavit. She said this was part of their "bucket list," a list of things to do together before they died.
Elderly Woman Hits Pregnant Woman With Cane: Police

Mobley told police it was an "impulsive thing" and said they wanted to swim but didn't have any swimsuits with them. She said she had intended to pay for the jerky she ate, according to the affidavit.

Both women were arrested on charges of retail petit theft and taken to the Marion County Jail. They were released Thursday on a $250 bond each and it was unknown whether they have attorneys.