UFC GYM announced Friday that the company will partner with former Major League Baseball player Alex Rodriguez to open a new fitness facility in Plantation.
The 40,000-square-foot facility will be located in Plantation at 333 N. University Drive and will offer a group fitness studio, a weight room, Olympic lift platforms, robust cardio equipment, bag room, full-service locker room and towel service.
"We're proud to continue our relationship with Alex, a world-class athlete and successful entrepreneur who shares a similar vision as us when it comes to providing a complete and holistic approach to balanced fitness," said Adam Sedlack, CEO of UFC GYM.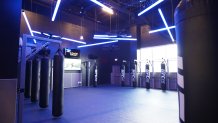 Rodriguez has previously secured developmental rights for UFC GYM and UFC FIT locations throughout Miami-Dade County.
UFC GYM and Rodriguez are in the process of developing an additional UFC FIT location in the market, to be announced.
"We have built an amazing community through our UFC FIT and UFC GYM locations in South Florida, including members and staff, who share a passion for fitness," said Rodriguez. "I can't wait to bring UFC FIT to Plantation, Florida and provide the community with an unparalleled fitness experience and training program that I believe in."
The multi-million-dollar facility will be the second UFC FIT location in Florida to provide UFC-inspired conditioning classes.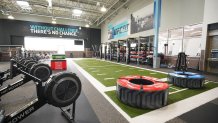 Members will have access to a local store to buy fitness goods, youth programming for kids ages six and older and a childcare service.
The UFC FIT Plantation facility will open its doors to the public on Saturday, April 30 and will operate from 5 a.m. to 11 pm. Monday through Friday and from 7 a.m. to 8 p.m. during the weekends.
For more information about the opening, visit the UFC FIT website or call (754) 231-2955.